Laurent-Duvernay Tardif Opts Out of 2020 Season
By Connor Lynch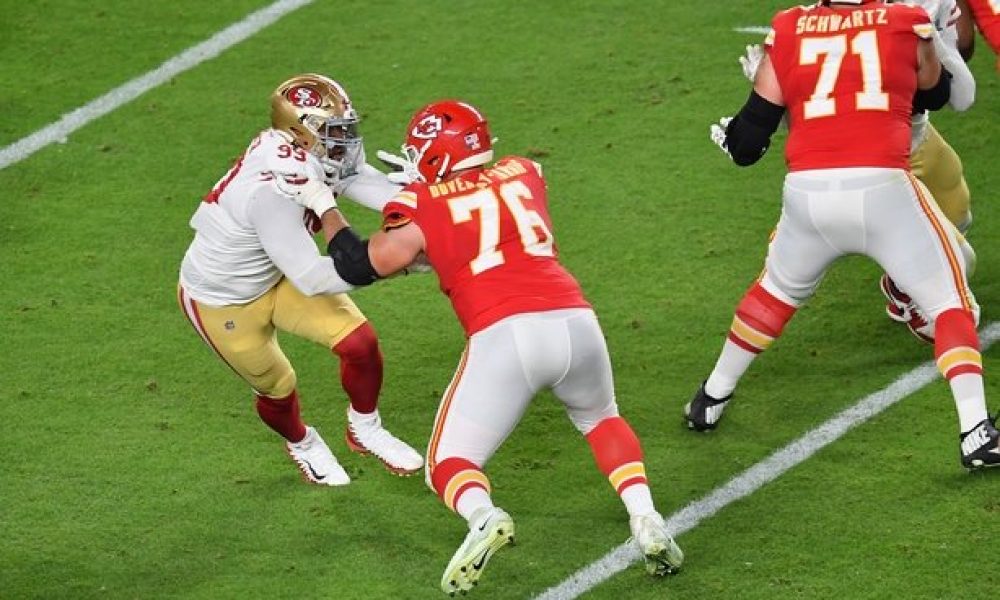 Laurent Duvernay Tardif was the first player to announce that he will sit out the 2020 NFL season due to Covid-19.
The news follows the Friday confirmation of the league's opt-out clause. The clause allows players to choose not to play if they are concerned about the coronavirus.
Laurent Duvernay Tardif graduated from medical school two years ago, becoming the first active NFL player to become a doctor.
The Kansas City Chiefs offensive lineman spent the summer working at a clinic in his native Canada. Naturally, his perspective is that football is far from the most important thing he could be doing at the moment. 
Want $250 to bet on NFL futures?
"This is one of the most difficult decisions I have had to make in my life but I must follow my convictions and do what I believe is right," said Laurent Duvernay Tardif. 
"That is why I have decided to take the opt-out option." 
The 29 year old has yet to confirm if he will continue working at his clinic throughout the season. However, he said he would prefer to risk his health in his role as a doctor rather than a football player.
"Being at the frontline during this offseason has given me a different perspective on this pandemic and the stress it puts on individuals and our healthcare system," he said.
"I cannot allow myself to potentially transmit the virus in our communities simply to play the sport that I love. If I am to take risks, I will do it caring for patients." 
It's no small sacrifice for Tardif, who started 14 games on the way to the Chiefs' Super Bowl win. He is opting out at the time when Kansas City hopes to consolidate an era of dominance over the NFL. 
As training camp opens today, Tardif will be sacrificing what could have been one of his best seasons as a professional football player.