LeBron James: I Don't Need To Have a Jersey Message
By Connor Lynch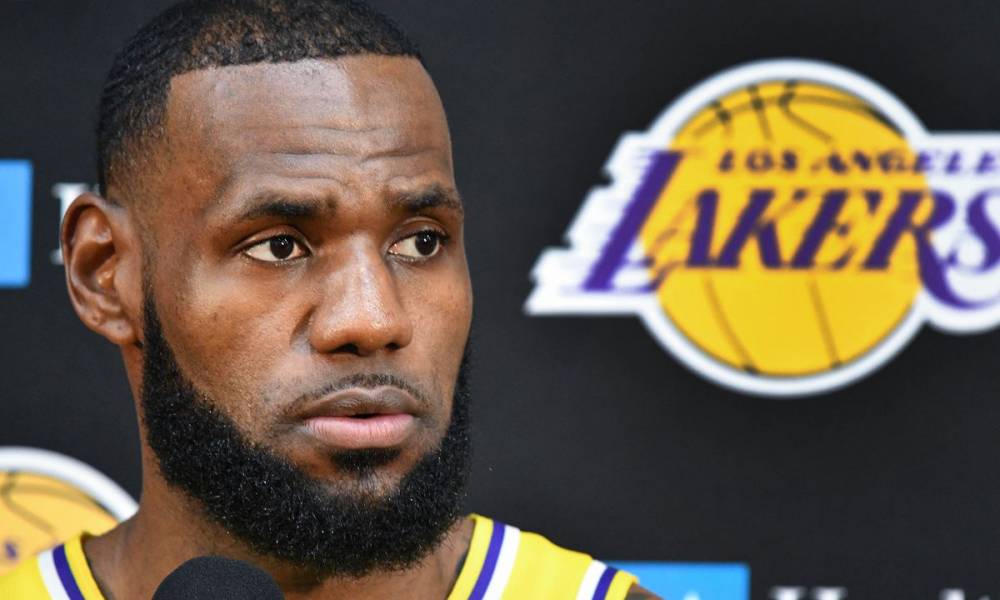 LeBron James will not join his teammates in displaying a social justice message on the back of his jersey.
Last week, it was reported that 285/350 eligible players will display a message on the back of their jerseys. 'Equality' was the most popular choice for players, followed by 'Black Lives Matter'.
However, when the season restarts in the Orlando Bubble, LeBron James won't be displaying any message.
A cynic would say that as a player in a different sphere to the rest, LeBron doesn't want to taint the "James 23" on the back of his jersey. However, LeBron James has long used his platform to speak up on social issues. The Lakers star says that the NBA's gesture isn't in line with his goals.
Want $250 to bet on the NBA?
"It was no disrespect to the list that was handed down to all the players," James said. 
"I commend anyone that decides to put something on the back of their jersey. It's just something that didn't seriously resonate with my mission, with my goal."
It looks like a lack of input into the approved messages was the deciding factor for James. The 'list' had 30 + messages for players to choose from.
"I would have loved to have a say-so on what would have went on the back of my jersey," James said. 
"I had a couple of things in mind, but I wasn't part of that process, which is OK. … Everything that I do has a purpose, has a meaning. I don't need to have something on the back of my jersey for people to understand my mission or know what I'm about and what I'm here to do."
LeBron also said that he never considered sitting out the restart, thanks to Adam Silver's leadership.
Adam Silver has given me no reason to not believe him since he took over. I have no concerns. I'm here 100% and in great health."