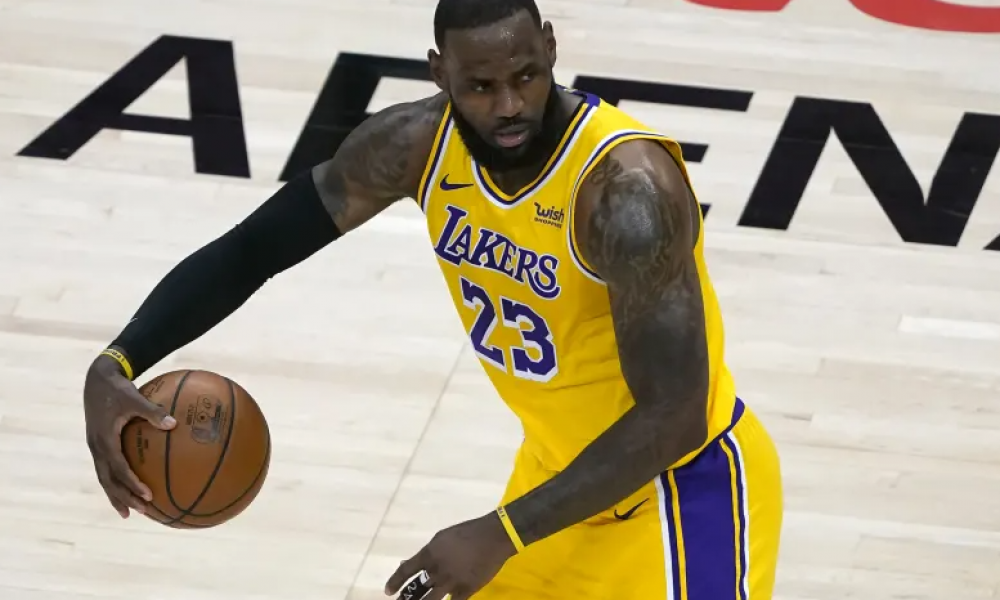 LeBron James Isn't A Dirty Guy – Davis
Lakers superstar LeBron James was ejected from LA's 121-116 win over Detroit as a result of a clash with Isaiah Stewart.
It was only the second time LeBron James was ejected in 1,318 career regular season games. The incident in question took place early in the third quarter.
LeBron James and the Pistons center clashed as they jostled for position on a free throw. LeBron's elbow and hand made contact with Stewart's face and drew blood.
As Stewart rampaged towards James, he had to be held back by his teammates. The situation almost lead to an on-court brawl. Isaiah Stewart was also ejected for his actions.
Want $250 to bet on the NBA?
"Upon the free throw the initial contact (was) deemed a loose ball foul by Isaiah Stewart and then a dead ball act by LeBron James, deemed a Flagrant Foul Penalty 2 for unnecessary and excessive contact above the shoulder," referee Scott Foster said.
"Isaiah got two technical fouls for multiple unsportsmanlike acts during the altercation," Foster added.
Anthony Davis defended his teammate, saying James is not that type of player.
"Everyone in the league knows LeBron isn't a dirty guy," said Davis.
"As soon as he did it, he looked back and told (Stewart), 'My bad. I didn't try to do it.' I don't know what (Stewart) tried to do. Nobody on our team, 1-15, was having it."
"(Stewart) was upset. I told him, 'Don't let this define who you are. It doesn't define your game whatsoever.' I felt for the young man because he's such a competitor and he plays so hard," said Pistons coach Dwane Casey.
"He's a great kid but he felt like he got cheap-shotted across his brow and on the street, it would be a different story."