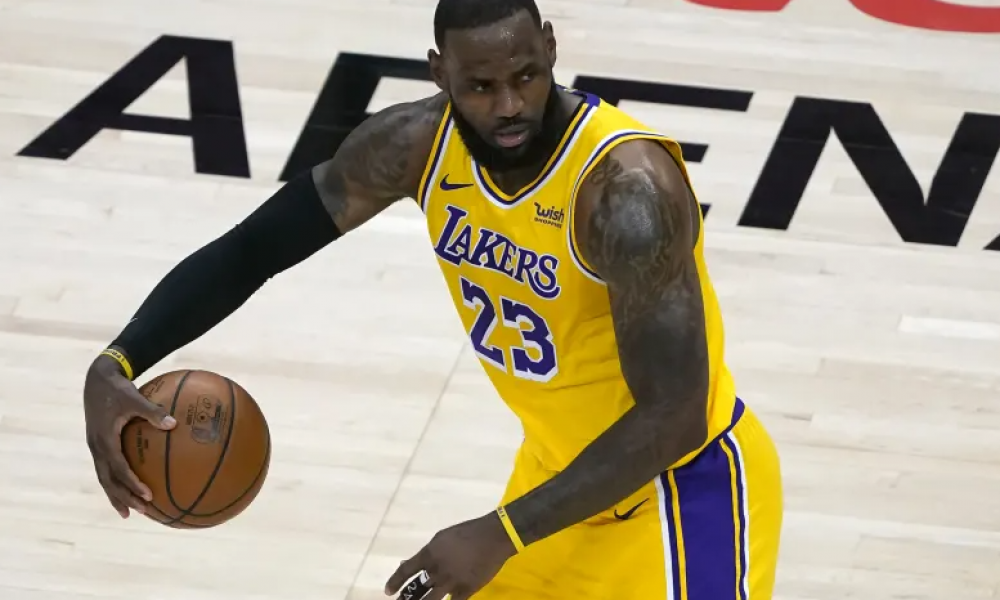 LeBron James: Lakers Need 'Commitment' To Reach The Playoffs
The all-time NBA leading scorer record won't mean much to LeBron James if the Lakers don't reach the postseason. 
The Lakers are 13th in the Western Conference with a 27-32 record, and are in danger of missing the postseason for the second consecutive year.
LeBron James is playing well, averaging 30 points on 50.8% shooting, 8.4 rebounds and 7.0 assists.
The 38-year-old knows his team has to step up to give themselves a chance to compete in the Playoffs.
Want $250 to bet on the NBA?
"It's 23 of the most important games of my career, for a regular season," LeBron James said.
"It's the type of mindset that I have, and I hope the guys will have, coming back off the break.
"I want to make a push to make the playoffs," James said. "I don't want to see myself not being part of the postseason for two years straight. It's just not part of my DNA. We're sitting up here talking about the [scoring] record and things of that nature, and that's all cool, but I'm more passionate about trying to make the postseason and give ourselves a chance to compete for another Larry O'Brien Trophy. That's just who I am. That's what I'm cut from.
"It's going to take a lot of commitment, which is OK," James said. "That's what it should be about. We're professionals. What else do we have to do? Make sure the family is good when you leave the house. You have people helping you around the house. Y'all good? Let's commit to this. Let's commit to this and go from there."
"I've always been confident in any club that I've been on once we got into the playoffs that we can compete with anyone, and I feel no different now," James said. "With the roster the way we're shaped up right now, if we can finish off this regular season on the right foot, then we can compete versus anyone in the Western Conference, if not the whole league. … If we can punch our ticket, we can compete versus anyone."