LeBron James Reaches 33,000 Mark
By Connor Lynch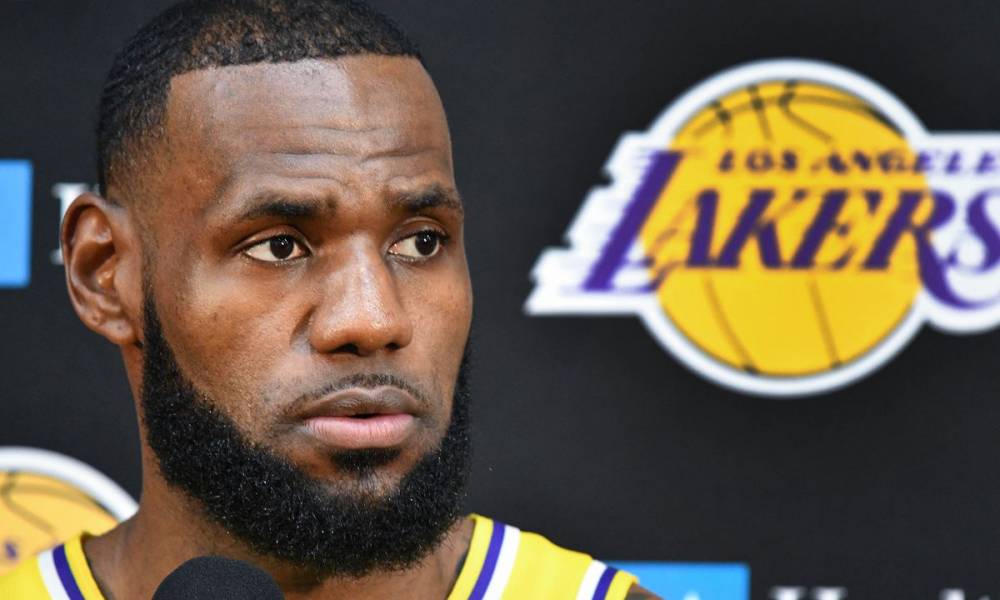 At 34 years of age, LeBron James isn't finished making historical achievements just yet.
After all, that's why LeBron James joined such an historical franchise in the Los Angeles Lakers. 
The NBA record books are already heavy with the weight of LeBron's achievements. LeBron James wrote himself further into NBA and Lakers history against the New Orleans Pelicans on Wednesday night.
He became the fourth player to reach 33,000 points with a contested three pointer in crunch time during the fourth quarter. The Lakers went on to win the game 114 – 110 over the New Orleans Pelicans.
Want $250 to bet on the NBA?
Sign up here!
The three other players to reach 33,000 points are all Los Angeles Lakers players. They are Kareem Abdul-Jabbar, Karl Malone and Kobe Bryant.
Fine company to be in, but James isn't content just being on the list. He wants to be on top of the list. His comments after the San Antonio Spurs game on Monday attest to that.
"I just want to be able to not have any weaknesses," he said.
LeBron now lies in 4th in the all-time NBA scoring charts, ahead of Michael Jordan. Kobe Bryant's record is in his sights – which is an interesting angle for Lakers fans this year.
James could retire right now and still be one of the most decorated basketball players in history. He is a three time champion and six time All-Defensive selection. As well as that, he's a 15 time All-Star.
He was signed to the Lakers to return them to their former glory and win an NBA title. Now that he's teaming up with Anthony Davis, that is a distinct possibility. Can LeBron be the man to return the Lakers to where they belong?