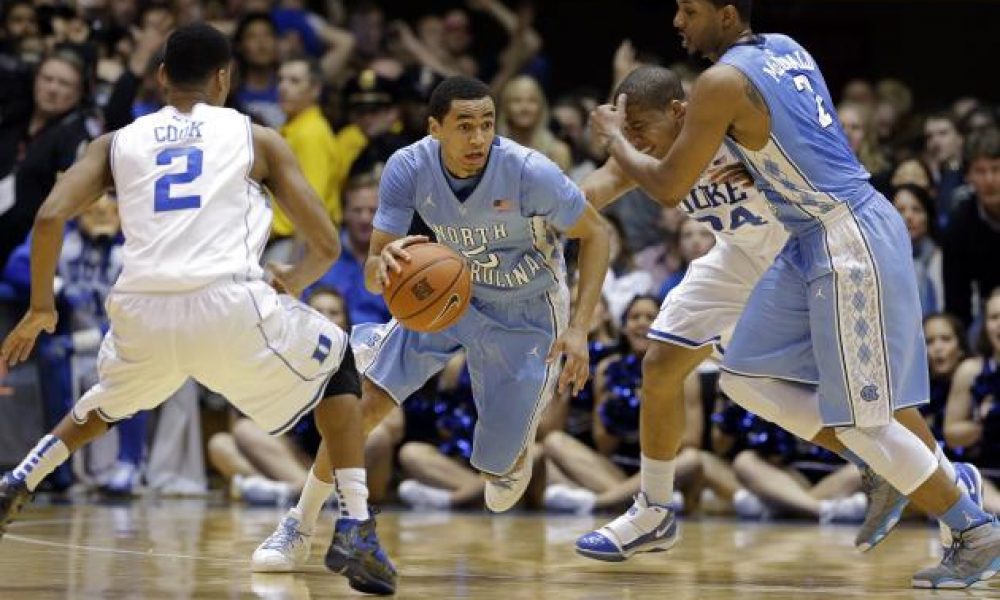 Looking Ahead To 2016 March Madness
March Madness is less than a year away, and the 2016 March Madness future odds are interesting and ripe for betting on.
Allowing a little time to recover from the excitement of this year, looking at those future odds today paints a very different picture than what we saw in the Final Four this season.
Noticeably absent from the top of the odds are Final Four teams Wisconsin, Michigan State and Duke. The only team in top four that was in the Final Four this year is Kentucky, despite the fact they lost several players to the NBA draft.
Duke is on the cusp of the top four, sitting at No. 5 with 16/1 odds. Michigan State sits with 20/1 odds which is good enough to give them the eighth best odds in the nation.
Wisconsin sits the lowest of this year's Final Four teams with 33/1 odds, barely cracking the top 20. it is no secret that both Frank Kaminsky and Sam Dekker led the team to a near national title win. Kaminsky, a senior, will be going to the NBA. That big loss is enough to see Wisconsin's future odds plummet.
North Carolina sits atop the odds with 6/1. With a handful of top recruits hanging around UNC to coach Roy Williams saying he expected that all his underclassman players would be sticking around for another season has bettors taking North Carolina as an early pick and helping to propel them to the top of the odds.
You can check out the full future odds below courtesy of Bovada.
North Carolina
6/1
Kentucky
8/1
Maryland
12/1
Virginia
12/1
Duke
16/1
Kansas
16/1
Iowa State
18/1
Michigan State
20/1
Arizona
25/1
Gonzaga
25/1
Indiana
25/1
Oklahoma
25/1
Villanova
25/1
Arkansas
33/1
Louisville
33/1
NC State
33/1
Notre Dame
33/1
Wisconsin
33/1
Baylor
40/1
Butler
40/1
Miami FL
40/1
Dayton
50/1
Florida
50/1
Florida State
50/1
LSU
50/1
Michigan
50/1
Ohio State
50/1
SMU
50/1
Texas
50/1
Texas A&M
50/1
UCLA
50/1
Utah
50/1
Wichita State
50/1
Northern Iowa
66/1
Oregon
66/1
Purdue
66/1
Syracuse
66/1
VCU
66/1
West Virginia
66/1
Xavier
66/1
Cincinnati
75/1
Georgetown
75/1
Georgia
75/1
UConn
75/1
Auburn
100/1
California
100/1
Illinois
100/1
Iowa
100/1
Marquette
100/1
Minnesota
100/1
Missouri
100/1
Ole Miss
100/1
Pittsburgh
100/1
Providence
100/1
San Diego State
100/1
St. John's
100/1
Vanderbilt
100/1
Colorado
150/1
Colorado State
150/1
Kansas State
150/1
Stanford
150/1
Tennessee
150/1
Alabama
200/1
Arizona State
200/1
BYU
200/1
Clemson
200/1
Creighton
200/1
George Washington
200/1
Georgia Tech
200/1
Harvard
200/1
Memphis
200/1
Nebraska
200/1
New Mexico
200/1
Oklahoma State
200/1
Seton Hall
200/1
St. Louis
200/1
Temple
200/1
UNLV
200/1
Washington
200/1
Boston College
300/1
DePaul
300/1
LaSalle
300/1
Murray State
300/1
Penn State
300/1
Richmond
300/1
South Carolina
300/1
St. Joe's
300/1
Texas Tech
300/1
UMass
300/1
USC
300/1
Virginia Tech
300/1
Wake Forest
300/1