LSU admits cash OBJ handed out after championship was real
By Amber Lee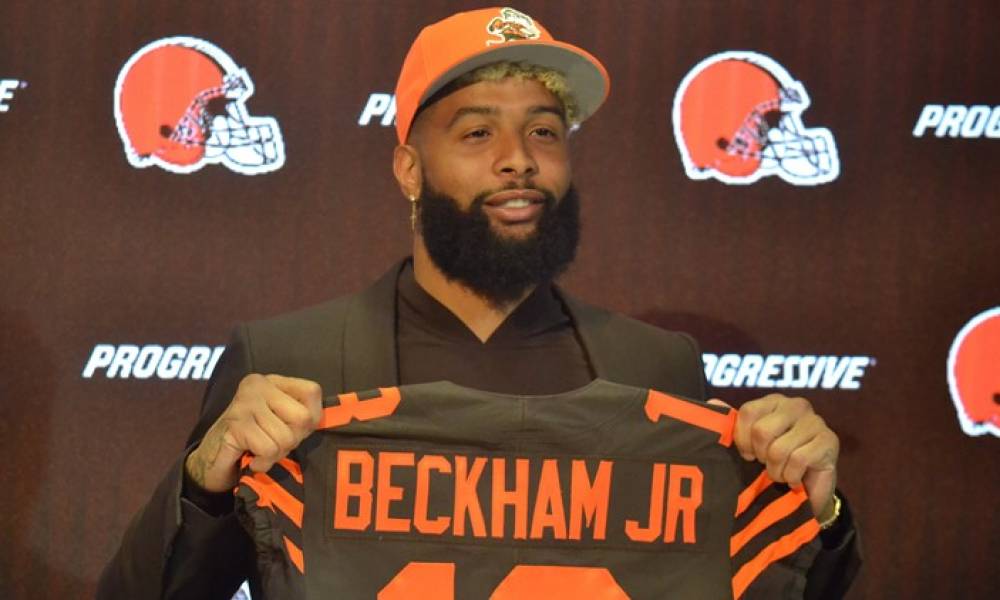 A video went viral following the LSU win over Clemson in Monday night's National Championship Game showing alumn Odell Beckham Jr. handing cash to Tigers players, star receiver Justin Jefferson included.
Risky maneuver by @obj here…#Browns pic.twitter.com/MWMugp6n1A

— Browns Rally Possum (@Browns_Possum) January 15, 2020
While LSU originally indicated that the cash was fake, the program has released a statement admitting that OBJ did, in fact, hand real money to players.
Statement from LSU Athletics: pic.twitter.com/tuwDQT0cjs

— Andrew Groover (@APGroover) January 15, 2020
In the statement, LSU noted that it is working with the NCAA and SEC to solve any potential issues. It also placed the blame primarily on Beckham Jr. for putting LSU players in "a compromising position."
It's clear that this is a violation of NCAA rules. Getting in front of it now makes sense. The program likely can't be held responsible for the independent action of one of its former players.
As it relates to any individual punishment, Jefferson has already opted to enter the 2020 NFL Draft. Joe Burrow will also likely be the No. 1 overall pick of the Cincinnati Bengals.
NCAA Betting