Tyronn Lue: When LeBron Left, It Was Over
By Connor Lynch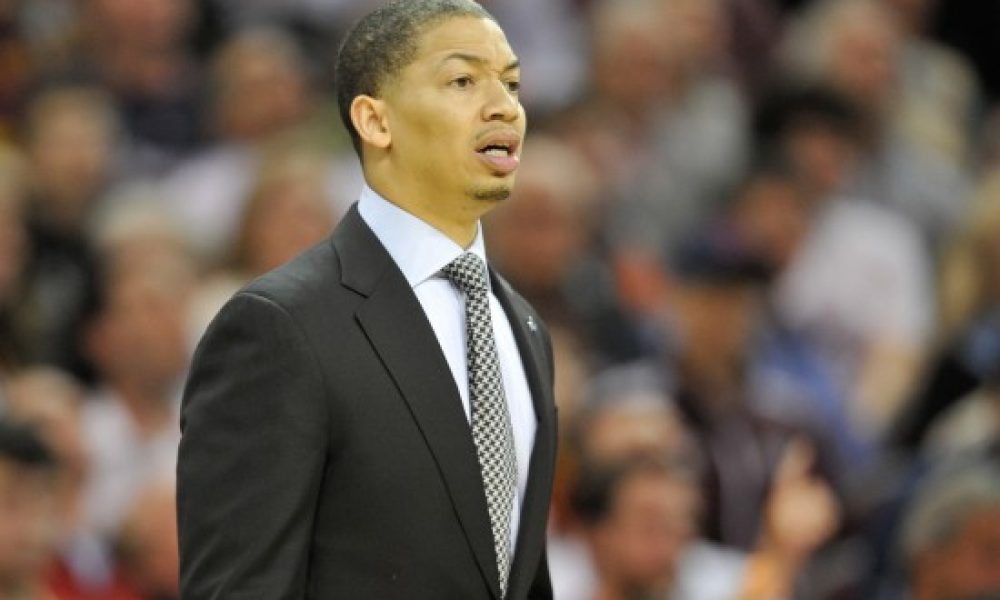 Los Angeles Clippers assistant coach Tyronn Lue says he wishes he was still the head coach of the Cleveland Cavaliers.
Tyronn Lue said so to The Athletic's Joe Vardon on Tuesday in an interview covering the Cavs and LeBron James.
Tyronn Lue was fired, somewhat harshly, for a 0 – 6 start with Cleveland last season. This is unacceptable form for a team with championship aspirations. However, considering what came before, Lue believes he deserved another chance.
In three years in Cleveland, Lue took the Cavs to three consecutive NBA Finals. This includes their first championship win, over the Warriors, in franchise history in 2016.
Want $250 to bet on the NBA?
Sign up here!
Lue's regret stems from the fact that he thought he had a chance to build something that would last for years.
"What I tried to build there, I think the culture I tried to set … I thought we could do it together. Koby [Altman] being a young GM, me being a young coach, having young players. I won a championship there, so you have a chance and an opportunity to do something different, and you should have that leeway to be able to go through a couple challenging years. To win a championship and go to the Finals should buy you a little time, you would think."
When LeBron James left for Los Angeles, Lue knew what everyone else knew. It was over for Cleveland.
"When LeBron left. For me, it was like, it's over. The team we put together, when Kyrie [Irving] left it was tough, and then you had 'Bron, so you always have a chance to win and compete for a championship. And then when LeBron left, it was like, OK, we have a chance to be a decent team. But to compete for a championship and get to the finals—being realistic that's not going to happen. You kinda come to a realization that it's over. Where do we go from here? Our run, it's over. It was hard to deal with."