Magic Johnson Cleared of Tampering Charge
By Connor Lynch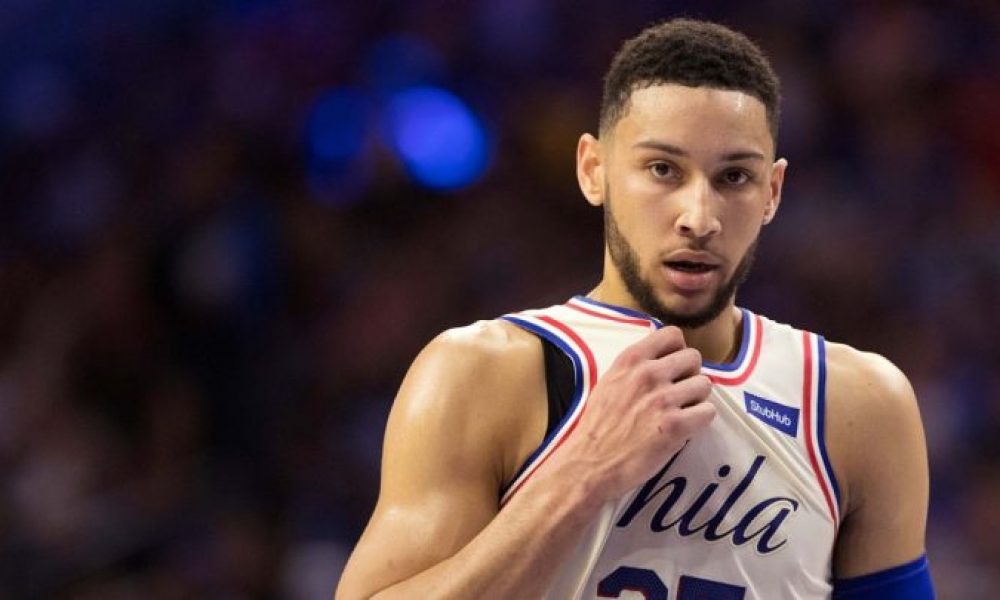 Los Angeles Lakers president Magic Johnson has been cleared of a tampering accusation following an NBA investigation.
The investigation was related to comments Magic Johnson made about Philadelphia 76ers point guard Ben Simmons
The NBA released a statement on Tuesday:
"We have concluded that Magic Johnson's statements regarding Ben Simmons do not constitute a tampering violation. The Philadelphia 76ers initiated the contact with the Los Angeles Lakers by requesting a meeting between Johnson and Simmons. Both organizations ultimately concluded that such a meeting did not make sense at this time but in that context, Johnson's response to a media inquiry regarding Simmons does not run afoul of league rules."
Want $250 to bet on the NBA?
Sign up here!
The furore arose over a radio interview given by 76ers general manager Elton Brand. In the interview, he accidentally asserted that the Lakers had approached Philadelphia asking to speak to Simmons. In fact, it was Philadelphia who contacted the Lakers – on Simmons' behalf.
"Rob Pelinka called me and said that Ben [Simmons] wanted to talk to Hall of Famers after the season, Magic Johnson was on the list. He asked for authorization. … I said no," Brand said in the interview.
Philadelphia first contacted Pelinka by email, which was he he called Brand.
Then on Monday, NBA spokesman Mike Bass told ESPN that the league was investigating the matter.
"The league office is looking into whether any contact took place between Ben Simmons and the Los Angeles Lakers that violated NBA rules."
Later on Monday, the Lakers also issued a clarifying statement:
"To clarify, last November the 76ers sent an email to the Lakers asking if Ben Simmons would be able to speak with Magic Johnson about his Hall of Fame playing career. After receiving the email request from the 76ers, Lakers General Manager Rob Pelinka contacted 76ers General Manager Elton Brand and informed him that Magic could only do so if the 76ers gave him pre-written approval. That was the end of the matter."