Manny Machado Will Appeal Suspension and Fine
By David A.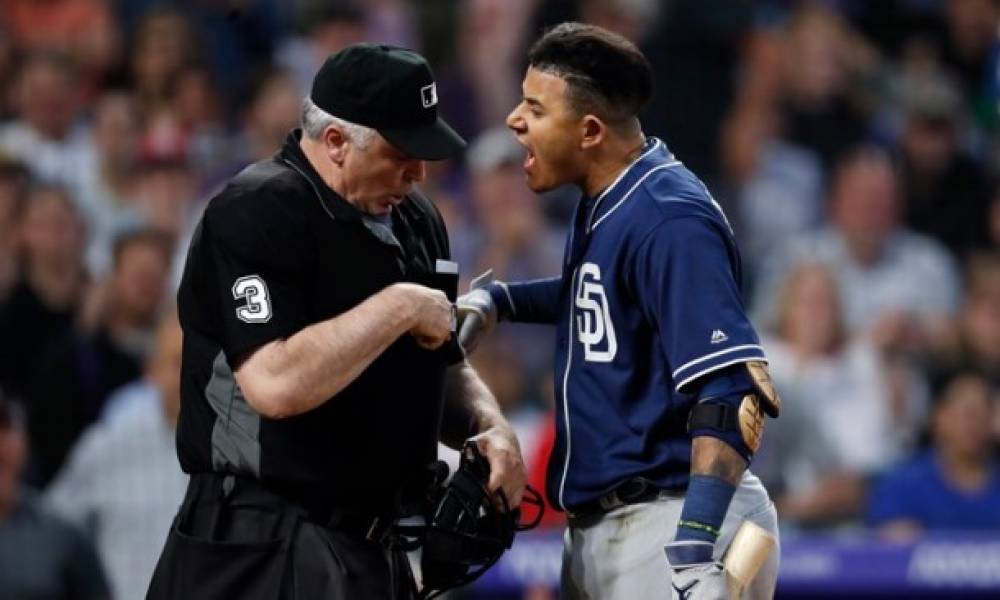 San Diego Padres third baseman Manny Machado denied that he touched umpire Bill Welke. The incident occurred after Welke ejected him for arguing balls and strike on Saturday. The Padres star said he would appeal his fine and one-game suspension.
Machado spoke prior to Monday's game against Milwaukee. He said that he has never seen a player or coach suspended for arguing balls and strikes.
MLB announced the punishment that chief baseball officer Joe Torre imposed was for making contact and aggressively arguing with Welke.
Want $250 to bet on MLB?
Sign up here!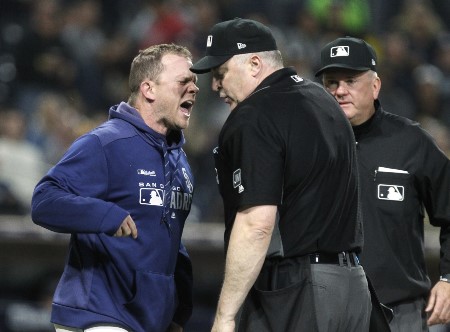 When Manny Machado was asked about making contact with Welke, the San Diego player said he did not believe he did. Machado added that as a player he can argue balls and strikes.
The Padres third baseman was ejected during the fifth inning of Saturday's game at Coors Field. He left the field following Welke's called third strike.
Machado, who is 26, is hitting .261 with 13 homers and 39 RBIs with San Diego after signing a free agent deal during spring training for 10 years and $300 million.
San Diego manager Andy Green said he would not comment on Machado's suspension. When Green was asked about the contention made by the MLB that Machado had made contact, Green replied he knows Welke said contact had been made.
In early April, Welke called the Padres slugger out on a batter's interference call in a game with Arizona after he had dropped his bat close to Diamondbacks catcher John Ryan Murphy when the catcher attempted to make a catch on a popup. The decision Welke made caused Green to argue the call and the Padres manager was eventually ejected.