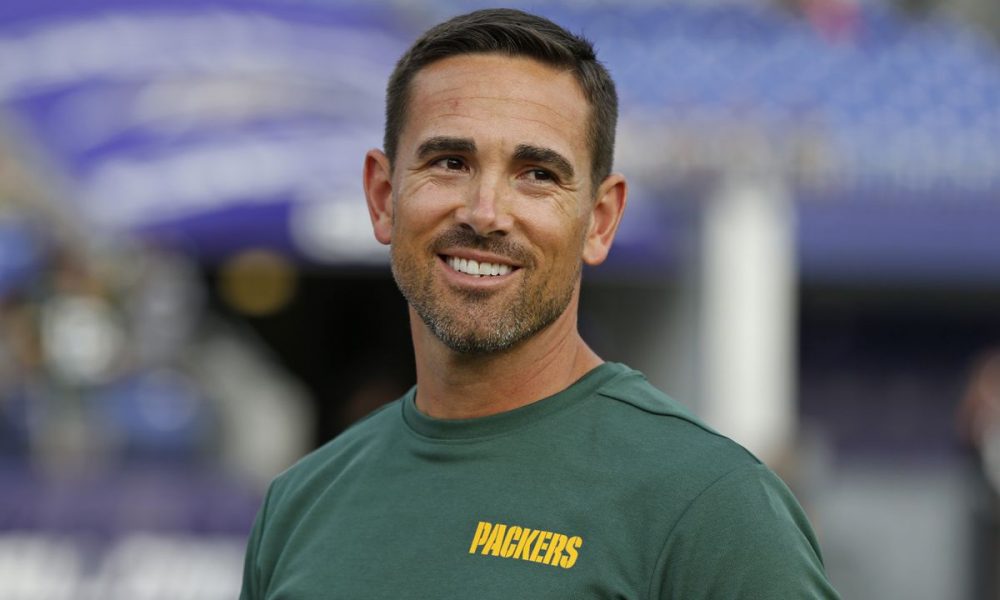 Matt LaFleur: No Quarterback Can Do It On His Own
HC Matt LaFleur says the team needs to rally around its quarterback as Green Bay prepares to trade Aaron Rodgers. 
With Jordan Love waiting to take over this is, theoretically, all going to plan for the Packers. However, moving on from a longtime quarterback, a pillar of the modern NFL, is difficult. Just ask the Patriots.
Matt LaFleur says Love has 'come a long way', but stressed he'll have to learn how to be the starter. 
Want $250 to bet on NFL futures?
"I don't think any quarterback can truly do it on their own in this league," Matt LaFleur said. 
So it's going to be everybody rallying around him and trying to be at the best of their ability so that he can go out there and perform as good as he possibly can.
"I know there were some times where early on, it's just, you don't know. I still think you have to go out there and you gotta do it consistently. It's one thing to do it in practice. It's another thing to take it to the game field and do it. But certainly have seen his performance in practice, his mechanics, his decisions, his timing within the pass game and just his accuracy. … I think he's come a long way.
"I think he just wanted to know what was going on," LaFleur said of Love. "For a long period of time, I couldn't tell him because I didn't quite know where it was headed. I think there's obviously some clarity to it, but nothing's final yet."
"Obviously, there's gonna be a lot of new pieces. When you lose guys like Allen Lazard and Robert Tonyan, you've got to find people to supplement those roles. I think our whole offense, we'll have a little more clarity once we get through the draft and who's going to be on our roster. Certainly, I think we're a long way from the start of the season and who exactly is going to be out there, the 11 that'll be out there. But it's going to be a fun process for all of us."