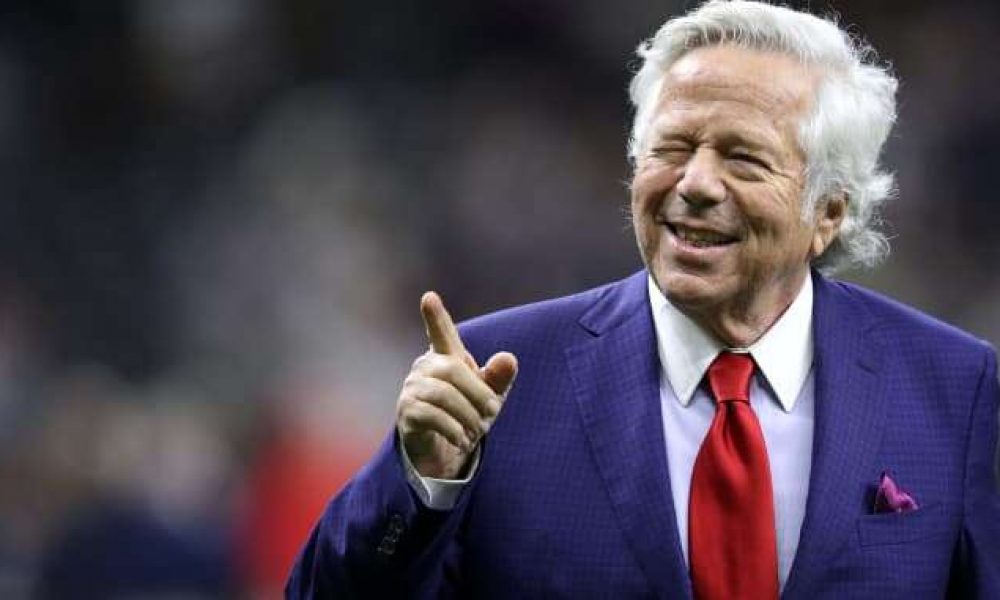 Robert Kraft Says Patriots Are In A 'Transition Phase'
Robert Kraft still has faith in Bill Belichick, but for the first time he acknowledged a future without him.
The New England Patriots owner says former Bill Belichick player and current assistant coach Jerod Mayo is the 'heir apparent'.  
The New England Patriots haven't reached the postseason once in the three seasons since Tom Brady left. 
Brady's heir apparent Mac Jones struggled last year, as did the Patriots offense generally.
Want $250 to bet on NFL futures?
"Very important. I think that's our objective," Robert Kraft said of returning to the postseason. "We've gone through four years where we haven't. We've been spoiled, but after my family, my passion (is) the Patriots football team and winning football games and that's a great turn-on for me. So last year was tough. I'm a fan first. I sat in the stands for 30, 40 years, dreaming if I ever had a chance, what I would do. So we want to get back to winning as best we can.
"But in the end, this is a business. You either execute and win, or you don't. That's where we're at. I think we're in a transition phase. I think we've made some moves this year, that I personally am comfortable with, and I still believe in Bill."
Last season, former DC Matt Patricia filled in as OC, and it's a move Robert Kraft regrets. New England's offense fell from 15th in the NFL in 2021 to 26th in 2022.
Kraft is a fan of Jones as well as Belichick, and trusts them both to figure it out next season.
"I'm a big fan of Mac," Kraft said. "I think he came to us as a rookie, he quarterbacked his rookie season and did a very fine job, I thought. We made the playoffs, I think we experimented with some things last year that frankly didn't work when it came to him, in my opinion. 
"And I think we made changes that put him in a good position to excel. In the end, Bill is in charge of my football team and makes the decisions of who should start and who should play and he's done a pretty darn good job of it for the last — when you think about it — 24 years.
"For me, I think I see him as a very hard-working young man. He's in the stadium almost every day now in the offseason. Bringing in Bill O'Brien, I think, will work to his advantage. I'm very positive and hopeful about this upcoming year, and I'm personally a very big fan of Mac."