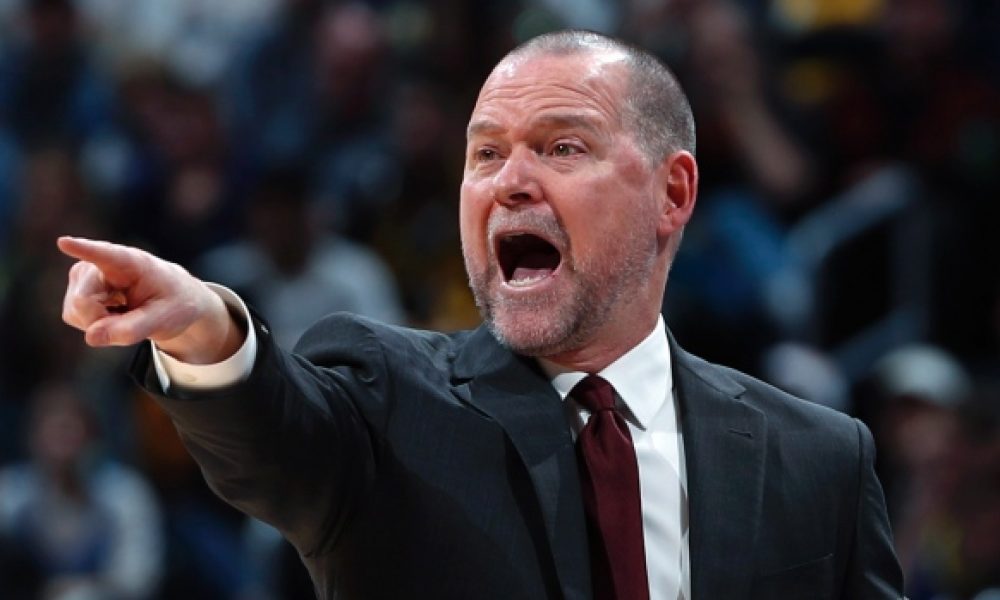 Michael Malone Searching For Nuggets' 'Swagger' On Road Trip
Denver Nuggets head coach Michael Malone says his team gave themselves too much to do against Toronto on Tuesday night.
The Nuggets fell 125-110 to the Raptors for their fourth consecutive defeat. Toronto was the first of a five-game road trip that could see Denver's Western Conference lead cut if they don't reverse their slump.
The 46-23 Nuggets still have a four game lead, but are not playing well. Their defense has allowed 100 plus points in five straight game, and 120 plus in each of their last three.
Want $250 to bet on NFL futures?
Michael Malone says his team have become complacent having lead for the majority of the season.
"Right now we're just in chill mode, and you can't be in chill mode with 13 games to go in the season," Michael Malone said. "We've got to try to find a way to get our swagger back.
"Maybe we've gotten a little soft with success," he added. "We've been on cruise control for so long, No. 1 in the West since like December 15. I just told our players we've gotten away from who we are."
"We just dug too much of a big hole and couldn't climb the mountain from there," said Denver guard Jamal Murray, who shot 5-for-18 and scored 14 points.
"When you expend so much energy getting back in the game you have nothing left to finish," Malone said.