Michigan's Jim Harbaugh in high demand by NFL teams
By Amber Lee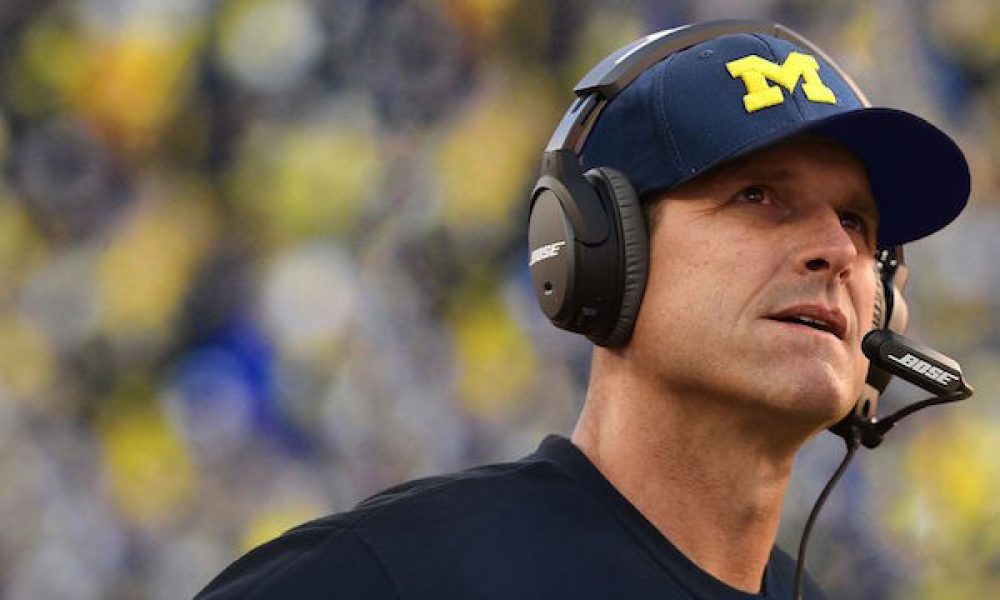 And so it begins. Jim Harbaugh doesn't have the type of heat Jon Gruden commands when it comes to NFL coaching rumors. However, the Michigan head coach is going to be a hot name every single year around the league.
Now that the Colts, the Giants and the Buccaneers are fading into oblivion, Jim Harbaugh has emerged as an option. In fact, according to Jason La Canfora of CBS Sports, not only will teams look into Harbaugh's availability, he'll "be in demand" by teams looking to upgrade.
Jim Harbaugh and Michigan coming to an end?
La Canfora speculated the Cleveland Browns could potentially attempt to rekindle conversations with Harbaugh, who was reportedly a trade target of the Factory of Sadness. He also speculated that the Colts could try to reunite Harbaugh with his Stanford quarterback, Andrew Luck.
Makes you wonder how much longer Harbaugh will be content to coach at Michigan. Since his days at San Diego coaching the Toreros, Harbaugh hasn't stayed in one place long. His caustic personality and relentless grind have rubbed many the wrong way. Now that Harbaugh is in his third year with the Wolverines, he might be reaching the point of needing to move on soon.
Harbaugh is a proven winner and short-term master motivator. If an NFL team offers him significant roster control and a huge salary, perhaps he'd make the jump back.