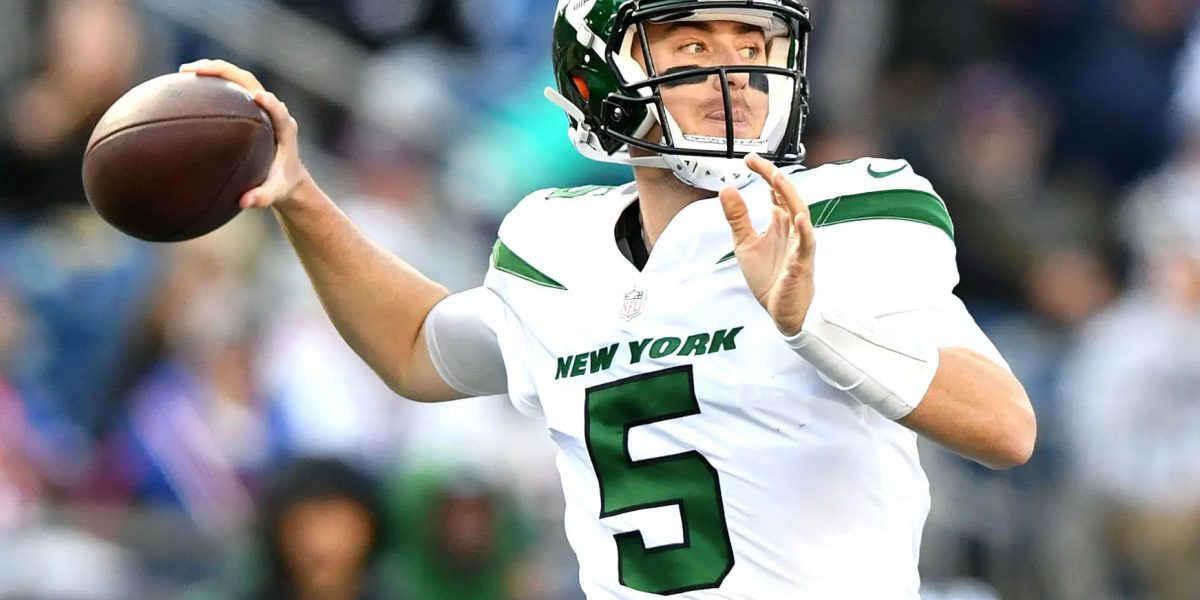 Mike White Stakes A Claim For Jets Starting Role
It's third time lucky for the New York Jets as quarterback Mike White impressed in their 31-10 win over Chicago.
Mike White completed 22-of-28 passes for 315 yards, three touchdowns and a 149.3 passer rating.
New York's third starting quarterback of the season described his approach to the position as 'being a calming presence'. Just what the Jets needed after the benching of Zach Wilson, and so it proved.
Once the Jets went 14-10 up in the second quarter they controlled proceedings, and scored the final 24 points. 
Want $250 to bet on Monday Night Football?
That will delight head coach Robert Saleh, who says a solid showing was all he wanted from Mike White.
"He did a great job," Saleh said.
"He didn't need to be anybody but Mike White. We didn't need to turn into the Greatest Show on Turf. We just wanted him to play within himself and play efficient, and I thought he did that. … Especially in the elements, like I said, he made the easy look easy. I thought he did a really good job with that."
"It's awesome," White told reporters. "Just going out there and playing football with your friends and guys you've been there with for a couple years now. When it wasn't my time to play, obviously I'm super supportive of them and I'm having fun with them, too, but just to be out there and be a part of it and help the team win is always fun."
"Personally, the way I approach the quarterback position is being a calming presence in the huddle, especially when things aren't going well," White said. "Because that's when things can start to spiral and snowball, but it's just distributing the ball and letting them be who they are.
"They're all in that locker room for a reason. This is the NFL. Everybody that wears pads on Sundays are very good. You just got to get them the ball and get their confidence going. And once someone's confidence is up, I believe, at least, that you'll see their game go to the next level."