Myles Garrett Says Gregg Williams Was Holding Him Back
By Connor Lynch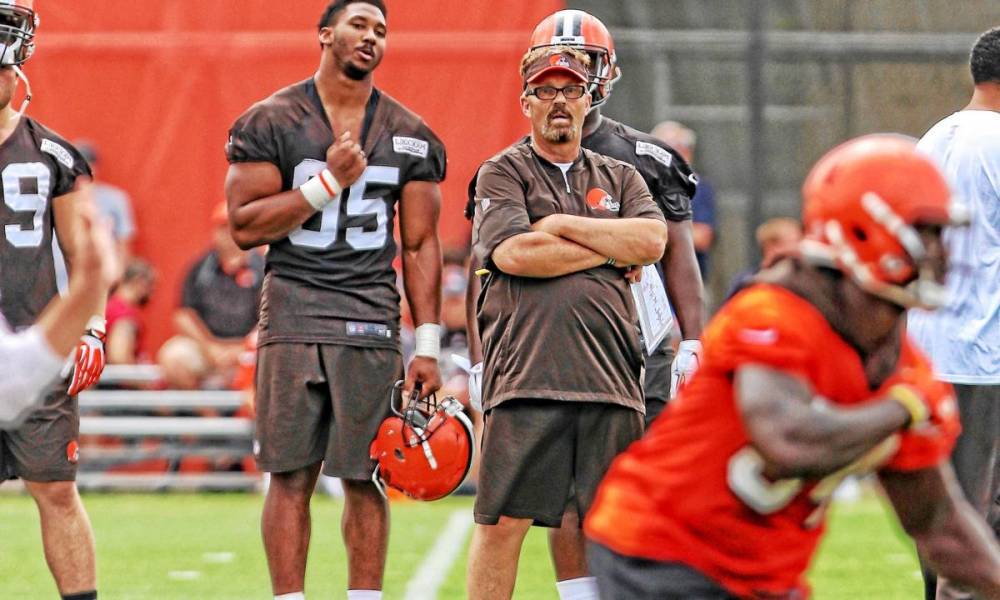 Cleveland Browns defensive end Myles Garrett has established himself as one of the NFL's best defensive players. 
In 2018, he started all 16 regular season games for the Cleveland Browns. Myles Garrett was picked No. 1 in the 2017 NFL Draft.
Since, he's shown why he was the number one pick. Myles Garrett and the Browns both enhanced their reputation in 2018. Garrett put down a 13.5 sack season and was rewarded with a Pro Bowl appearance.
Despite the upward trajectory of his career, Garrett is excited to improve further in 2019. He believes that former coach Gregg Williams was holding him back. If that is true, NFL quarterbacks should be frightened at the prospect of going to Cleveland. 
Want $250 to bet on NFL futures?
"I hopefully have more freedom to be the player I want to be," Garrett said.
"Gregg [Williams] was more like: 'You win with these two moves. I don't want to see anything else out of you.' It's kind of hard with two moves. I feel like you can't always be so predictable."
Luckily for Garrett, Williams has since joined the New York Jets as their defensive coordinator. 
Garrett says that he needs to use all the moves in his arsenal over the course of the season. He felt limited by Williams.
"You can be as strong or fast as you want, but speed chop and power move aren't always going to work," Garrett said. 
"You have to mix up what you're doing. Sometimes you have to stutter step, sometimes you have to spin inside, you have to run some games. You have to have some freedom to throw different looks at them, and we didn't always have that."