Nashville Predators Beat Jets in Double OT
By Connor Lynch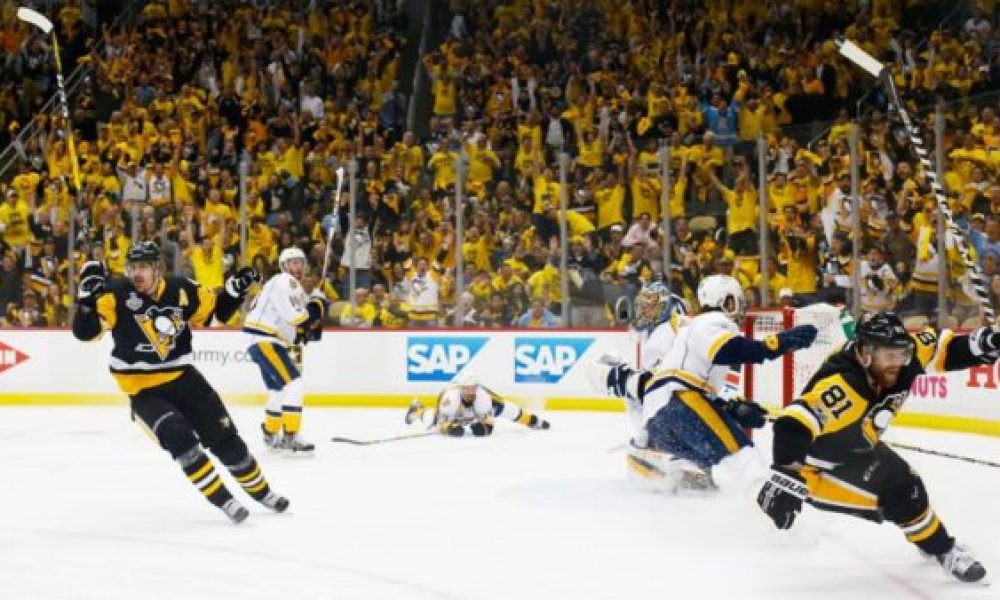 The Nashville Predators beat the Winnipeg Jets 5-4 in double over time to even the series on Sunday night.
In a frenetic Game 2 of Round 2 of the NHL playoffs, Kevin Fiala scored 5:37 into double overtime. It proved to be enough for the Nashville Predators, who now face a daunting trip to Winnipeg.
The Winnipeg Jets hold this regular seasons' best home record and will be a tough opponent on Tuesday night.
It was the Nashville Predators 100th postseason win as a franchise. It was also coach Peter Laviolette's 50th win with the team.
Ryan Johansen scored twice, while Viktor Arvidsson scored once and provided two assists. P.K Subban had a goal and an assist. Filip Forsberg made three primary assists for the first time in his postseason career.
Want $250 to bet on the NHL playoffs?
For the Winnipeg Jets, Mark Scheifele scored two goals and made an assist. Brandon Tanev scored once, while Byflugien had a goal and an assist.
Ryan Johansens' goal was scored at just 27 seconds into the match. It was the fastest postseason goal at home in Nashville franchise history, and the second fastest overall.
Filip Forsberg scored three points in a playoff game for the second time in his career. It was also his third multi-point game this postseason.
Mark Scheifele has now scored in four straight games. He is the first player to do this in the postseason since Pittsburgh's Paul Martin in 2014.
The Nashville Predators are now 3 – 3 in multiple overtime games in franchise history.
Johansen said after the game that his team performed admirably in overtime.
"I thought overtime, we took it to them. We were the better team and we kept coming, wave after wave. Everybody was playing well, everybody was playing smart hockey. It was a good team game."