Nashville Predators Lose Due to Goalie Interference Call
By Connor Lynch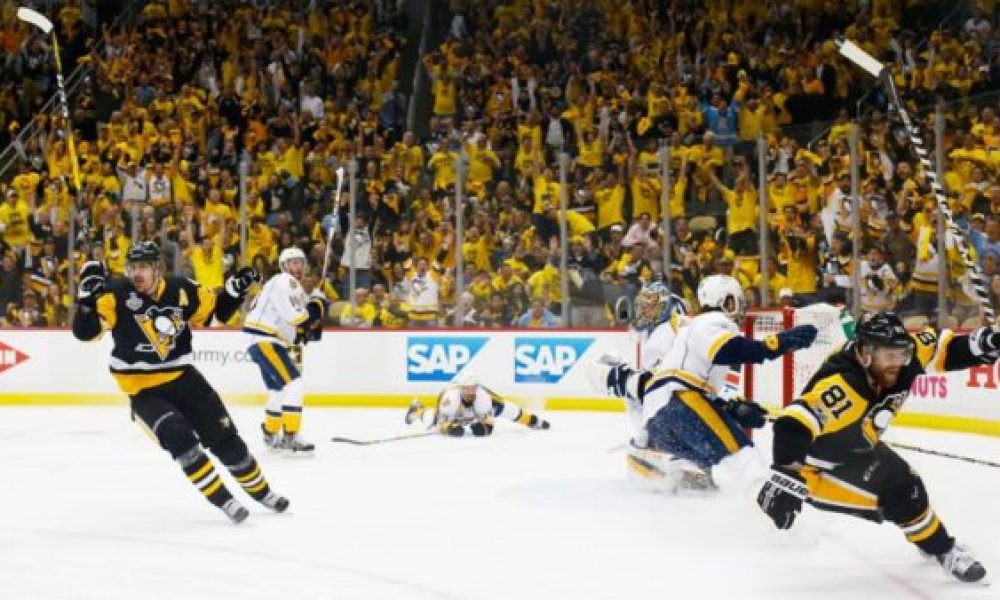 The Nashville Predators had a crucial goal disallowed against the Florida Panthers due to goalie interference on Wednesday night.
A Forsberg goal which would have tied the game at 2-2 with 0.6 seconds remaining was reviewed in Toronto. In spite of the goal being given on the ice, the officials in the NHL Situation Room disallowed the goal.
The Florida Panthers won the game 2 – 1. The decision to disallow Filip Forsberg's goal has received widespread criticism, after a game with big playoff implications.
What the officials in Toronto questioned was weather any Nashville Predators players had interfered with Panthers goaltender Roberto Luongo.
Read the official explanation for the decision below:
The Situation Room determined the deliberate actions of Arvidsson's stick caused Luongo to spin and cause the covered puck to come loose prior to the goal. Rule 78.7 states in part: "The standard for overturning the call in the event of a "GOAL" call on the ice is that the NHL Situation Room (which shall include a former referee in the Officiating Department in the decision-making process), after reviewing any and all available replays and consulting with the Referee who made the original call, determines that the goal should have been disallowed due to "Interference on the Goalkeeper," as described in Rules 69.1, 69.3 and 69.4."
Rule 69.1 (2) states that goals should be disallowed if "an attacking player initiates intentional or deliberate contact with a goalkeeper, inside or outside of his goal.
Want $250 to bet on the Stanley Cup?
"It's a goal," Forsberg said. "It's got to be a goal. … I don't know what's going on. It's so inconsistent that we don't even know when it's a goal or not, but this one was clearly a goal. The puck was never covered. The goalie had no clue where it (was), and it ends up on my tape and it's in. And they somehow don't think so. I disagree 100 percent."
"Either the refs don't know or Toronto doesn't know. They're definitely not on the same page because there's so many different situations and similar situations, too, that get called both ways. I don't know who made the call here, but they definitely didn't get it right."