NBA Free Agency Rules Under Review by Silver
By Connor Lynch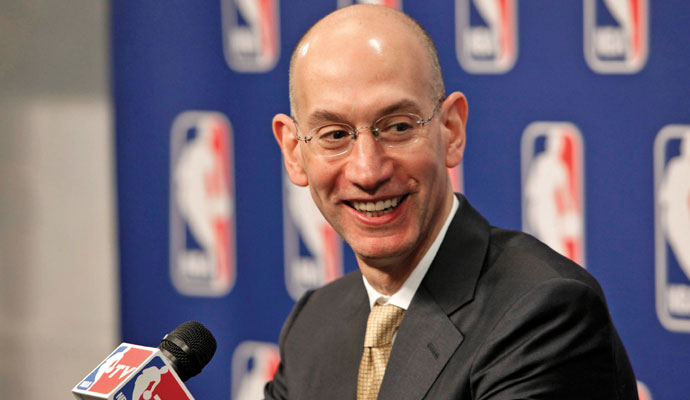 The rules governing NBA free agency need to be shaken up, according to commissioner Adam Silver 
Adam Silver was speaking at his annual news conference in Las Vegas during the summer league. He said the league has 'work to do' regarding NBA free agency following team's disregard for the rules in 2019.
NBA free agency 2019 saw multiple deals agreed upon before the official start of free agency on June 30. 
As a result, Adam Silver intends to address the inequalities within the system.
Want $250 to bet on NBA futures?
"My sense in the room today was, especially when it comes to free agency and the rules around it, that we've got work to do," Silver said.
"And as I said, it's still the same principles of fair balance of power and a sense that it's a level playing field. I think that's what teams want to know. I think they're put in difficult situations because when they're sitting across from a player and whether it's conversations that are happening earlier than they should or frankly things are being discussed that don't fall squarely within the collective bargaining agreement, it puts teams in a very difficult position because they are reading or hearing that other teams are doing other things to compete, and at the end of the day, that's what this league is about: competing for championships.
"My job is to enforce a fair set of rules for all our teams and a set of rules that are clear and make sense for everyone. I think right now we're not quite there.
"I think the consensus at both our committee meetings and the board meeting was that we need to revisit and reset those rules, that some of the rules we have in place may not make sense," Silver said. 
"That's what we discussed. I think it's pointless at the end of the day to have rules that we can't enforce. I think it hurts the perception of integrity around the league if people say, 'Well, you have that rule and it's obvious that teams aren't fully complying, so why do you have it?'
"The sense in the room was we should revisit those rules, think about what does make sense for our teams so that ultimately we can create a level playing field among the teams and that the partner teams have confidence that their competitors are adhering to the same set of rules they are."