NBA In Discussions Regarding Covid-19 Vaccinations
By Connor Lynch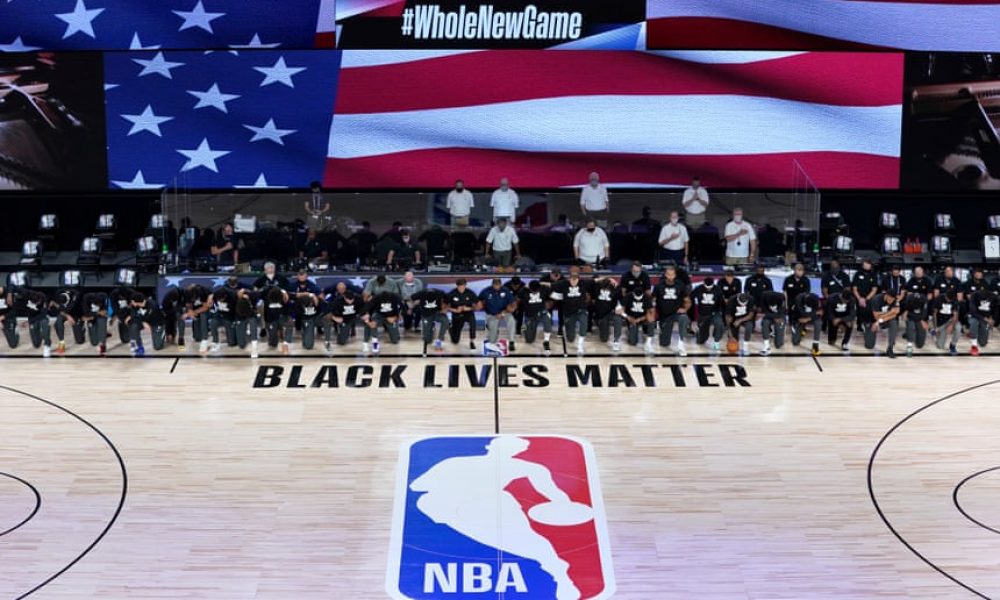 The NBA is showing no signs of letting up in its efforts to be a leader of the black community.
Now, the NBA is considering setting an example for African Americans in the fight against Covid-19.
Commissioner Adam Silver said Tuesday the NBA has discussed vaccinating the players in order to educate the public.
There is within the African American community a long-standing suspicion of health institutions that dates back almost 100 years. Even some of the NBA's black players and officials are hesitant to receive the Covid-19 vaccine.
Want $250 to bet on the NBA?
"There have been discussions. It's something we're particularly focused on," Silver said.
"In the African American community, there's been an enormously disparate impact from COVID … but now, somewhat perversely, there's been enormous resistance [to vaccinations] in the African American community for understandable historical reasons. … If that resistance continues, it would be very much a double whammy to the Black community, because the only way out of this pandemic is to get vaccinated."
Health studies have shown that there would be a benefit to African American icons like athletes getting the vaccine.
"At the appropriate time, whenever that is and whether that's directed federally by NIH or CDC or ultimately state-by-state programs, we think there's real value in our players demonstrating to a broader community how important it is to get vaccinated," Silver added.
Of course, there would be another benefit to the league if players got vaccinated sooner rather than later. 15 games have already been postponed due to the virus, with more expected. 
In spite of this, Silver is adamant that the league will not 'jump the line', and will only go ahead with the approval of the relevant authorities.