76ers' Joel Embiid claims he loves playing alongside Ben Simmons
By Ryan Ward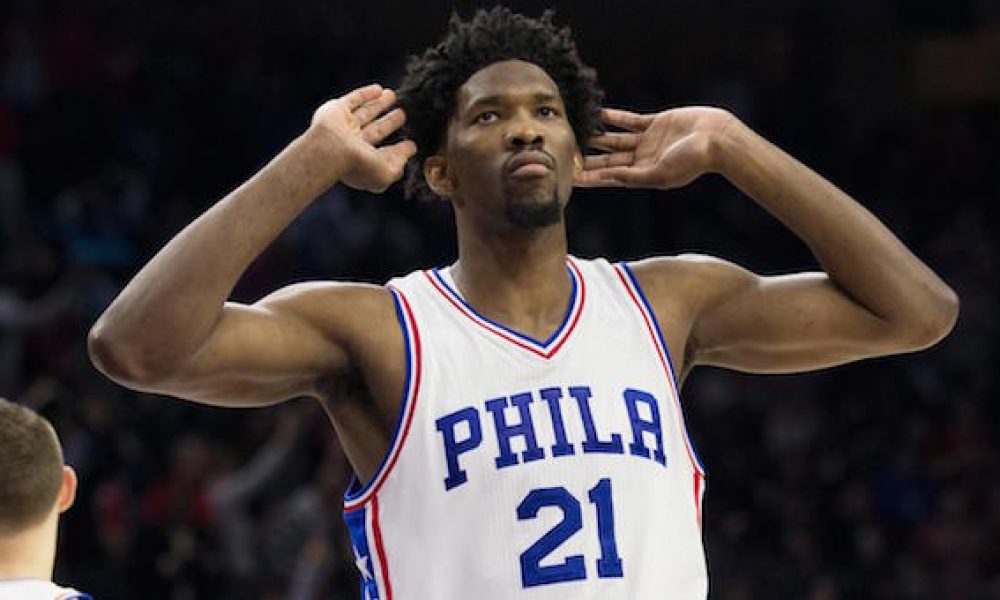 Since the Philadelphia 76ers' disappointing playoff exit, rumors remain afloat concerning star point guard Ben Simmons' future.
The 76ers have attempted to move Simmons this offseason, but their lofty asking price for an All-Star talent in return hasn't transpired into any serious trade chatter. It's guided the discussion to the 25-year-old reportedly meeting with management to voice he no longer wants to play for the franchise.
Want $250 to bet on NBA futures?
Star big man Joel Embiid has now chimed in on the situation by taking to Twitter to ask the media to stop using his name to fuel internal issues.
"Stop using my name to push people's agendas," Embiid tweeted. "I love and hate drama. I love playing with Ben. Stats don't lie. He's an amazing player and we all didn't get the job done. It's on me personally. I hope everyone is back cuz we know we're good enough to win."
Despite Embiid's strong public words, it's no secret that he doesn't exactly see eye-to-eye with Simmons. The two have led the 76ers to consistent success, but there has been a lack of another push to lift the franchise to championship contention.
Simmons is currently in the second year of his five-year, $177.2 million deal that runs through the 2024-25 season. It includes no player or team options for the final year of his contract.
Meanwhile, Embiid recently inked a four-year extension worth $196 million that runs through the 2026-27 campaign. Time will tell what the 76ers plan to do with the star point guard before next season.