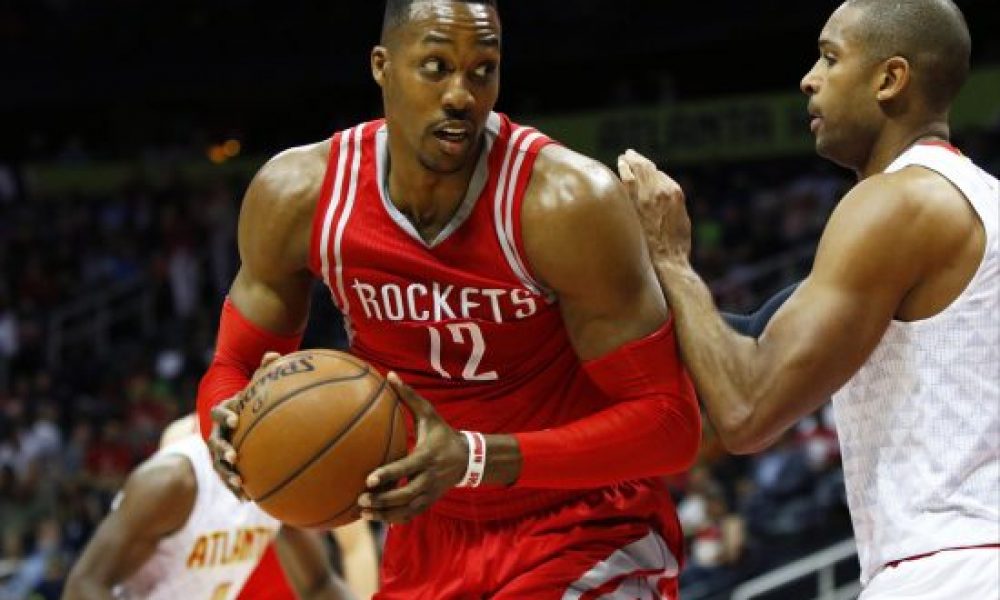 Brett Davis-USA TODAY Sports
Al Horford Refutes Reports He Left Hawks Because Of Dwight Howard Signing
The Atlanta Hawks have made some significant moves during the offseason. The once-promising squad led by Jeff Teague and Al Horford is no more. Atlanta traded Teague to the Indiana Pacers and was unable to re-sign Horford, who chose to sign with the Boston Celtics in free agency.
Apparently, the rumors have begun to circulate about Dwight Howard's presence in Atlanta being the reason Horford bolted for Boston, according to Ken Berger of CBS Sports:
"He didn't want to play with Dwight," a person familiar with the situation told CBS Sports.
As expected, Horford has refuted reports that he left Atlanta because the team agreed to terms with Howard, via Chris Vivlamore of The Atlanta Journal-Constitution:
"No, no, no. Not at all. I don't have a problem with Dwight at all. I think that he is a great player and he has a lot of ability and a lot of potential. It has nothing to do with not wanting to play with Dwight. I don't know if you remember but there was a time when I wanted to play power forward. With a guy like him, that would have been easier. It had nothing to do with Dwight. He's a good guy."
Howard turned out to be the Hawks' biggest move of the offseason. Dwight was undecided about his future with the Houston Rockets, but the consensus was he was set on leaving. Joining the Hawks was a move many thought he'd make at some point in his career considering the hometown connection.
As for Horford, the 30-year-old may have made the right decision. The Celtics are a team on the rise in the Eastern Conference. Brad Stevens is arguably one of the most talented head coaches in the league while the Boston roster is filled with promising young talent.
A veteran frontcourt player like Horford may be exactly what Boston needs to take the next step. The Hawks, however, may struggle with their two best players now playing for two other teams in the East.