Clippers acquire Marcus Morris in trade with Knicks
By Ryan Ward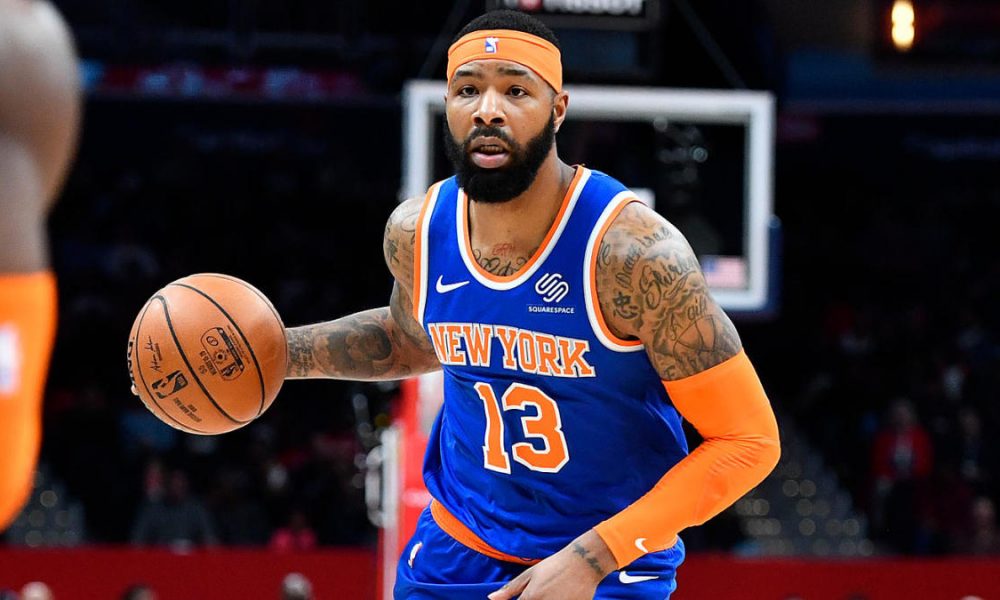 The NBA trade deadline has officially come and gone. The speculation and hype surrounding the deadline is now over. As ever, we had some fireworks taking place before the close of business on Thursday. One of the major moves made was the L.A. Clippers acquiring sharp-shooting forward Marcus Morris in a three-team trade with the New York Knicks and Washington Wizards.
According to Adrian Wojnarowski of ESPN, the Clippers were able to outbid the Los Angeles Lakers for Morris' services while also adding another team into the mix.
Want $250 to bet on the NBA?
The Clippers, Knicks, and Wizards have completed a three-team trade that sends Marcus Morris and Isaiah Thomas to the Clippers, the teams announced.

Jerome Robinson will join the Wizards, while the Knicks will receive Moe Harkless and a 2020 first-round draft pick.

The Clippers plan to waive Thomas, league sources told ESPN's Adrian Wojnarowski.
Kawhi Leonard's squad is fighting for the top spot in the Western Conference. Currently, they sit behind the rival Lakers. Both teams were set on pursuing Morris for obvious reasons. Morris is a savvy veteran with size that can stretch the floor.
The Lakers were thought to have had the assets to get a deal done with New York. Although, the Clippers had a deal that intrigued the storied franchise more than what the purple and gold were willing to offer. Kyle Kuzma and Danny Green were reportedly what the Knicks were asking for and that was a deal killer for general manager, Rob Pelinka.
As for the Clippers, who have already beaten the Lakers twice this season, this deal makes them that much deeper and tougher as they try to cement themselves as the best team in the West if not the entire NBA.