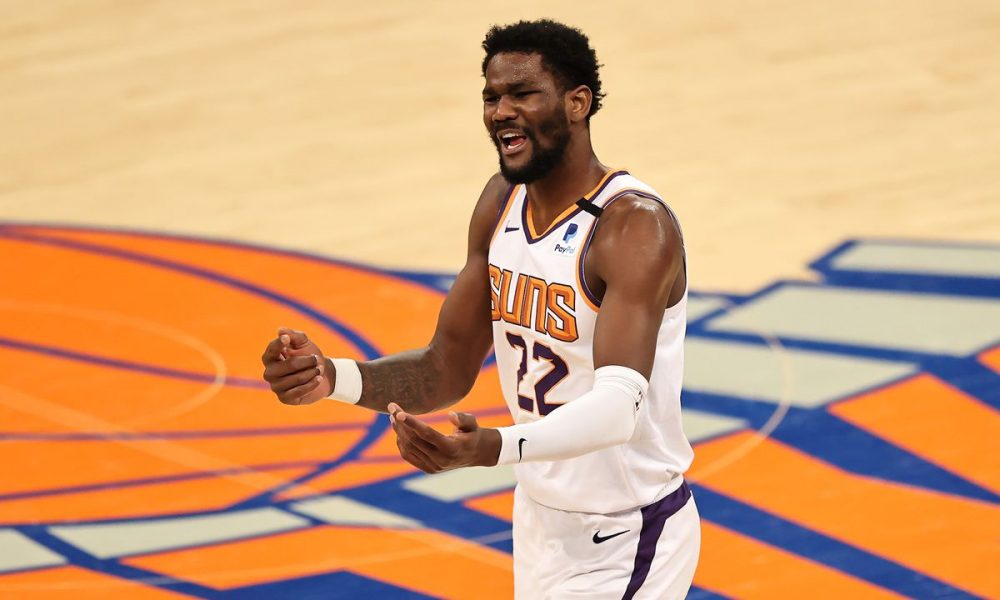 Deandre Ayton has spoken to Monty Williams since Game 7 loss to Mavs
The Phoenix Suns opened up training camp with an eventful media day that didn't exactly give off the best vibes around the team.
Much of which concerned big man Deandre Ayton's sentiment toward the franchise. Ayton appeared uninterested and bothered during his interview on Media day on Monday.
Things took a bit of a stranger turn after the team's first official practice before the preseason begins. Ayton revealed that he hasn't spoken to head coach Monty Williams since the Suns' Game 7 loss to the Dallas Mavericks in the second round of last season's playoffs.
"I haven't spoken to him at all, ever since the game," Ayton told reporters after the first practice of the season on Tuesday via ESPN. "I can show him better than I can tell him. It's life. Nobody cares about the uncomfortable nature of it, it's how you perform and what you bring to the table. What's said is already said."
Ayton and Williams had a spat over the head coach electing not to play him only 17 minutes in the Game 7 loss. At the time, Williams voiced that the issues were "internal," leading to speculation that the big man could be on his way out of Phoenix.
Want $250 to bet on the NFL?
However, the franchise elected to match the Indiana Pacers' offer sheet of a four-year, $133 million deal. Ayton received the contract he had long desired, but it's quite evident that he isn't excited to return to the franchise.
All of that boils over into what will be an interesting few weeks before the 2022-23 season begins.