Derrick Rose Sticking By 'Super-Team' Comments About Revamped Knicks
By Ryan Ward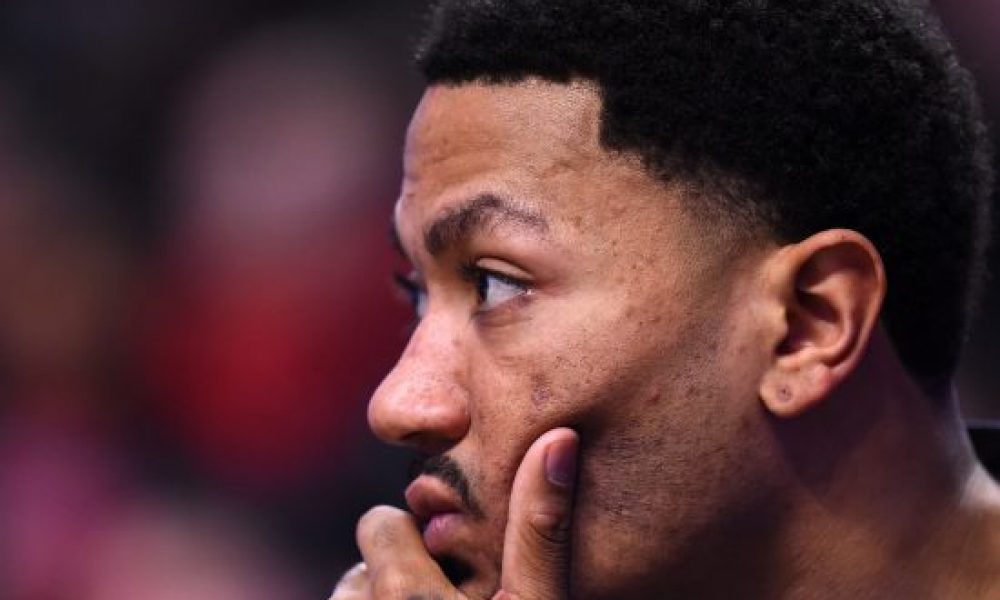 The New York Knicks were determined to make some things happen this summer. Phil Jackson and company were tired of losing with Carmelo Anthony almost no talent around him. Derrick Rose, veteran point guard and former NBA MVP, turned out to be the team's first substantial move and definitely wasn't the last.
Rose's arrival led to many other moves made by the team to propel them a step closer to being a playoff team in the Eastern Conference. The Knicks eventually were able to land Joakim Noah, Brandon Jennings, and Courtney Lee to help round out the roster. Although no one is comparing the revamped Knicks to the Golden State Warriors or Cleveland Cavaliers, Rose believes New York is a "super-team" and continues to stick by that stance, via Matt Moore of CBS Sports:
"I still believe that," Rose said of his team being a super-team. "With that super-team term, I have to be careful with that term, I guess in the United States."
New York finished last season with 32 wins and an uncertain future ahead. Anthony isn't getting younger being on the wrong side of 30 and Jackson's philosophy has yet to show dividends on the basketball floor. Rookie Kristaps Porzingis showed some promise for the future, but many believed that wouldn't pay off until the Anthony era was over.
With Rose, Noah, Jennings, and Lee joining the squad, the Knicks showed signs of life this summer. There's no guarantee the team will be able to make a push for the playoffs next season, but the roster is much improved and better than many expected it to be.
There's no question the Knicks aren't a "super-team." The squad simply pales in comparison to the best of the best in the NBA, but there may be some light at the end of the tunnel for the struggling franchise with New York potentially being a darkhorse in the 2016-17 campaign.