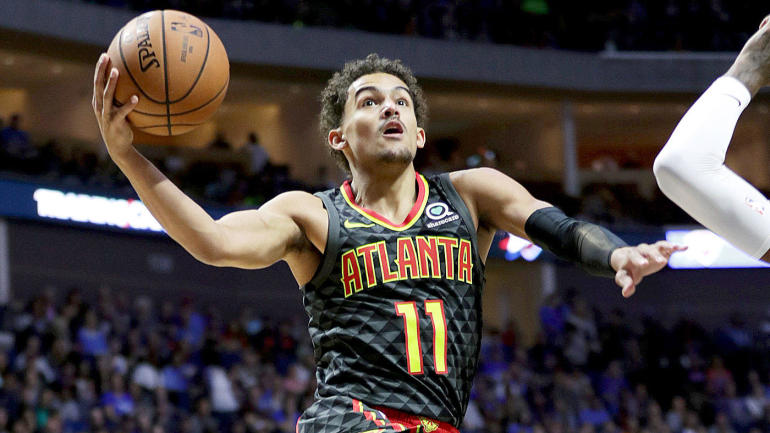 Hawks' Trae Young says NBA regular season is 'a lot more boring than the playoffs'
The Atlanta Hawks have stumbled through the first few weeks, holding a 4-5 record.
It's featured star point guard Trae Young notable struggling to find offensive consistency, experienced a drop in his scoring to 22.4 points while hitting only 25.5% from beyond the arc.
Meanwhile, the Hawks possess a defense that is among the bottom five statistically. Atlanta has experienced double-digit losses in three out of their five losses. After the Hawks fell to the Utah Jazz on Thursday night, Young admitted that he's bored of the regular season after playing in the playoffs.
"I think guys are learning that," Young said via Chris Kirschner of The Athletic. We're no longer the hunters. It's the regular season. I'm not going to lie, it's a lot more boring than the playoffs. You got to find that motivation to play like the playoffs."
Young is coming off his first postseason experience that featured leading the Hawks to the Eastern Conference Finals for the first time since the 2014-15 season.
Atlanta is currently a game out of the eighth playoff spot behind the upstart Cleveland Cavaliers. Although it's extremely early in the 2021-22 campaign, the team needs Young to lead the offensive charge.
Want $250 to bet on NBA futures?
The 23-year-old has strung together three straight 20-point outings while posting three double-doubles over the last five games. Young's offensive production dip is partly contributed to the rule change that eliminates fouls for offensive players jumping sideways or forward into defenders.
Young and the Hawks should find their groove as the season rolls along, pushing their way into the playoff picture.