James Harden and Russell Westbrook Unhappy with Rockets
By Ryan Ward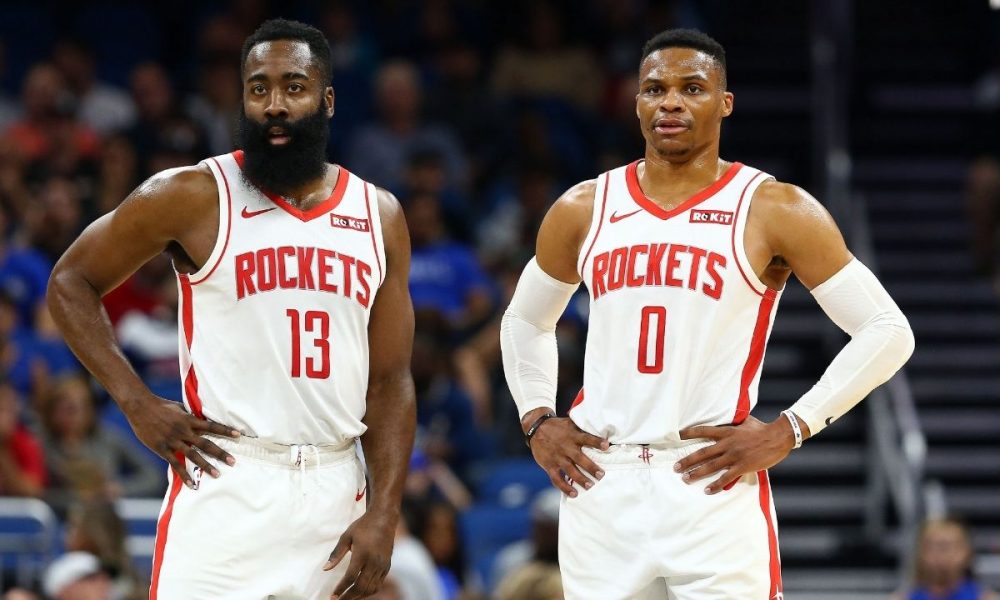 The first few weeks of the offseason have seen the Houston Rockets go through some notable changes in the front office.
All that has placed some uncertainty around the franchise's direction has led to former MVPs James Harden and Russell Westbrook to feel uncertain about these futures, according to Adrian Wojnarowski and Tim McMahon of ESPN.
Want $250 to bet on NBA Futures?
As the Houston Rockets navigate an offseason of major change, a new challenge is emerging for the franchise — the uncertainty of former MVP guards James Harden and Russell Westbrook on their futures with the team, sources told ESPN.
Houston hasn't exactly made it clear what the team plans to do with their superstar duo. Their shortcomings in this year's playoffs against the Los Angeles Lakers underlined the need for roster change. The pairing of Harden and Westbrook saw the two excel next to each other for stretches.
However, the Rockets have made notable changes within the franchise that saw them move on general manager Darryl Morey. As well as that, they did not bring back head coach Mike D'Antoni. The last few weeks have seen constant trade rumors around both Harden and Westbrook.
Morey's arrival to the Philadelphia 76ers has put forth the dialogue of the team pursuing Harden. Although at this time it does not look likely James Harden will be moving to Philadelphia. Meanwhile, Westbrook has been prominently mentioned this week, with the New York Knicks and LA Clippers expressing interest.
There is also the notion that teams around the league that the All-Star guard may be readily available to acquire. With the free agency period quickly approaching in the coming days, there should be more clarity on this front in Houston.