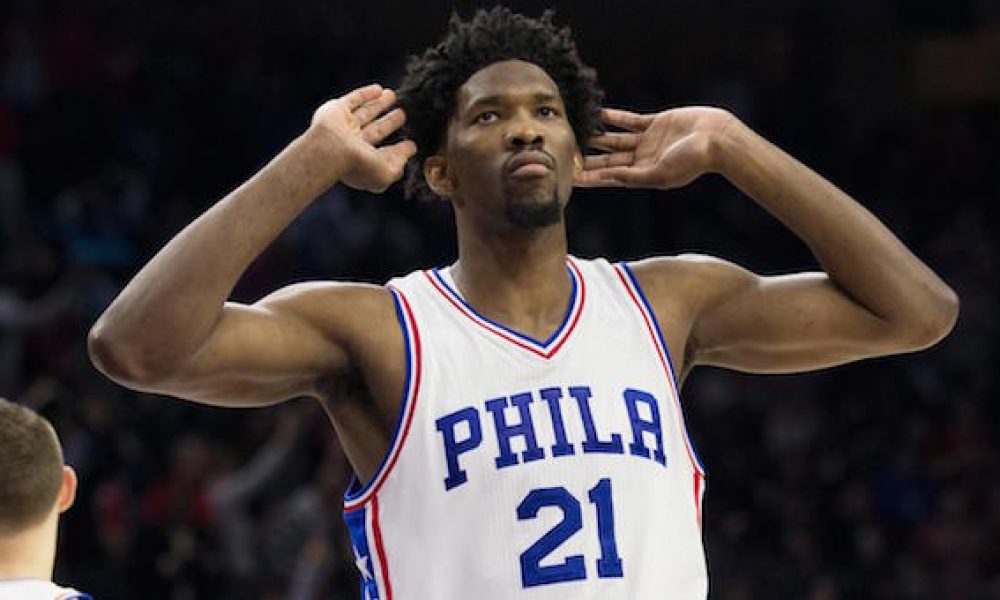 Joel Embiid reflects on James Harden's time with the 76ers
The Philadelphia 76ers moving off star guard James Harden has shed light on the interthinking of the messy situation.
Harden voiced that his time with the 76ers featured him being held back by the franchise. It didn't take long for the reigning league MVP Joel Embiid to fire back at his former teammate's assessment.
"I don't think so," Embiid said after Thursday's 114-99 victory over the Toronto Raptors via ESPN. "I think he did a lot of great things for us.

"But in my opinion, we gave him the ball every single possession, because he's really good. He's an amazing player. Obviously, being that great of a passer, I think we gave him the ball…we'd give him the ball every single possession to just go out and, you know, do his thing. And from there he had to make decisions as far as getting guys open or looking out for himself.

"But I thought he did a pretty good job of getting us into an offense and just passing the ball, getting guys open. That's the reason why he won the assist title last year."
Embiid has tremendous respect for Harden's ability on the floor, but there appears to be a disconnect that the star guard had with the organization. Harden was given a significant offensive role next to Embiid as the primary ball handler and decision-maker.
Want $250 to bet on NBA futures?
However, he struggled to help elevate the franchise to the next level beyond a second-round playoff appearance. There may have been some external frustrations, but Harden was given every opportunity to shine in Philadelphia, and he simply fell short of competing for an NBA title.