Kyrie Irving's unvaccinated status could cause him to miss Nets home games
By Ryan Ward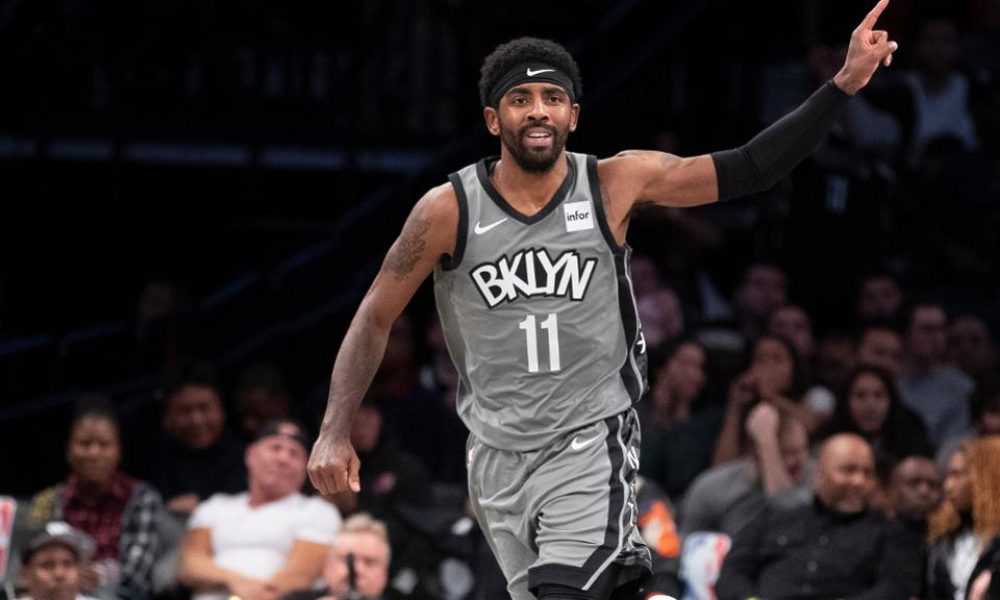 The Brooklyn Nets had trouble keeping their big 3 together last season, and that might remain the case in 2021-2022.
The start of the 2021-22 NBA season is fast approaching, less than a month away.
It's pushed increased scrutiny on roster decisions with training camp beginning next week. A significant part of the equation has been the COVID-19 vaccination status of players heading into the upcoming campaign.
The league has made a strong push to have its players vaccinated to ensure increase health safety. It's led to a few prominent situations remaining, such as Golden State Warriors forward Andrew Wiggins' refusal to get vaccinated.
It's also cropped up reports that Brooklyn Nets star point guard Kyrie Irving has also chosen not to get his vaccination shot. Irving's refusal puts him in a tough spot as the team is hopeful that every player on the roster will be vaccinated.
General manager Sena Marks acknowledged that a few players are unvaccinated. However he feels confident that the situation will get handled.
"Obviously, I can't get into details for a variety of reasons, whether it's HIPAA violations or whatever it may be," he said via the New York Post. "I think we all understand what's at stake. We've had very candid conversations. Those are individual decisions, whether a staff member or player has to come to terms with it. It's obviously out of our control.

"We are supporting getting the vaccination and putting out a healthy squad and so at this point we're ready to go into the season. We don't see — whether it's a citywide mandate or it's the league mandate to follow — being any sort of hindrance to us being able to put out a team."
If Irving doesn't get his shot, it could jeopardize him of missing games due to other state's COVID-19 mandates.
Want $250 to bet on NBA futures?
Other teams such as the Lakers are expected to have their entire roster and staff vaccinated before next season. It's a hurdle that could become troublesome if Irving refuses to get his shot.