Mavs coach Rick Carlisle compares Pelicans' Zion Williamson to Shaquille O'Neal
By Ryan Ward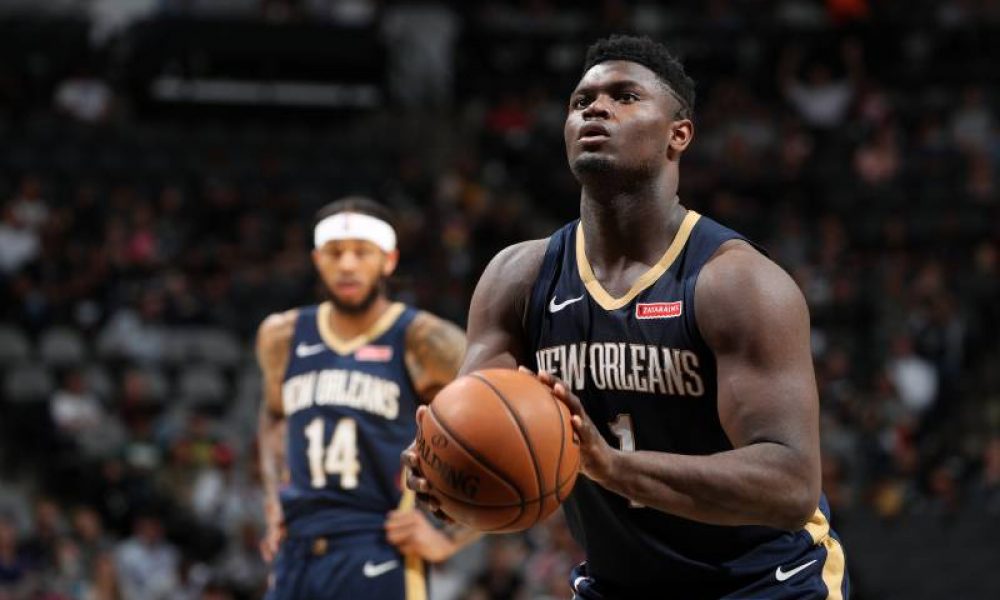 In his second NBA campaign with the New Orleans Pelicans, Zion Williamson has continued to take strides forward into stardom.
Williamson's play this season has earned him growing recognition as one of the game's best young talents. Following a 38-performance against the Mavericks, head coach Rick Carlisle praised the Duke product, comparing him to Hall of Famer Shaquille O'Neal. (H/T Pro Basketball Talk)
Want $250 to bet on the NBA?
"He's an unusual force and obviously a great player," Carlisle said… "We'll have to figure something a little better out next time, but he's doing this to everybody. We did have some very good possessions guarding him, but he was a beast.

"It presents huge challenges for the defense and for officials. He is just creating collisions out there. This is a Shaquille O'Neal-type force of nature with a point guard skill set."
Carlisle's description of Williamson's presence on the floor further underlines his physical dominance. Like O'Neal, the 20-year thrives off his brute strength to power past defenders.
Zion Williamson may only be in his second season, but he's already proven to be one of the most imposing physical specimens. It's a key part of his game, but he has continued to expand beyond that with his improving outside shooting touch and passing skills.
There are still some concerns with his struggles defensively, but scoring prowess has overshadowed those deficiencies. It's an area that the Pelicans will want to see continued improvement as he garners more experience.
If he can remain healthy, there is no reason to believe he won't continue his ascension among the league's best talents.