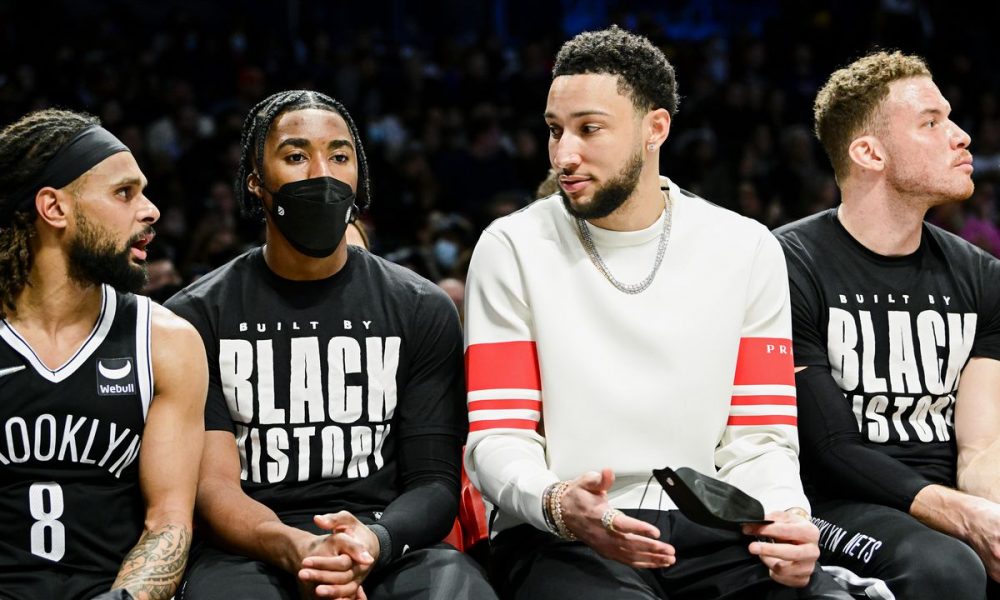 Nets' Ben Simmons dealing with herniated disk in his back
Since Brooklyn acquired Ben Simmons, it has been an uphill battle for him to get back on the court.
The three-time All-Star is working through a pre-existing back injury that is preventing him from further ramping up his on-court work. According to Nick Friedell of ESPN, head coach Steve Nash revealed before Monday's game that Simmons is dealing with a herniated disk in his back.
"He's had this a couple years ago, so he's had [herniated disks] throughout his career at some points," Nash said. "And I guess there was a flare-up. I'm not sure when they recognized it was beyond a back flare-up and a herniated disc or what not, but somewhere along the line there, that was the reason for the epidural."
The Nets remain hopeful that Ben Simmons will return soon. They still have 11 more regular-season games before the playoffs. Brooklyn has remained patient with the entire situation despite the need to have him on the court.
Brooklyn is clinging to the eighth overall seed. It sits just one game ahead of the Charlotte Hornets, and two games in front of the Atlanta Hawks. Brooklyn is currently three games behind the seventh-seeded Toronto Raptors and trails the sixth-seeded Cavaliers by four games.
Want $250 to bet on NBA futures?
The Nets are in a tough position but have Kevin Durant leading the charge, while Kyrie Irving will play a factor in his limited availability. Nonetheless, the team will monitor Simmons' health over the next few weeks before the playoffs.