Pelicans' DeMarcus Cousins 'Can't Wait' To Face Kings Next Season
By Ryan Ward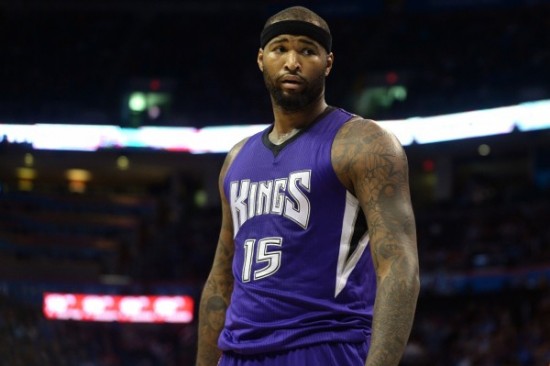 Last February, the New Orleans Pelicans pulled off a blockbuster trade that no one saw coming. The team was able to acquire perennial All-Star center DeMarcus Cousins from the Sacramento Kings in a deal before the NBA trade deadline.
The Pelicans were able to make the deal with Buddy Hield at the core of the trade in terms of players heading to Sacramento in return. As a result of the trade, New Orleans was able to put together arguably one of the best frontcourts in the NBA with Cousins now playing alongside fellow star Anthony Davis.
With Cousins and Davis now forming was could potentially be a dominant frontcourt in the Big Easy, the veteran center is anxious to face his former team once the 2017-18 campaign gets underway, via Marc J. Spears of The Undefeated:
"I can't wait. Oh, my God. I can't wait. I'm praying it's the first game. I just got a lot to get off my chest. I can't wait," Cousins said at the NBA's Basketball Without Borders Africa camp on Wednesday.
Apparently, Cousins isn't missing the front office of the Kings and all the dysfunction that came with it. The soon-to-be 27-year-old does miss the people and fans in Sacramento, however, via Spears:
"I miss the community. I miss the people. I miss the fans. That's it," Cousins said.
As Cousins awaits the release of the Pelicans' schedule for the 2017-18 campaign, the front office in New Orleans hopes he and Davis can coexist. Cousins will be an unrestricted free agent next summer with plenty of teams likely keeping an eye on him to see if he may consider leaving New Orleans in favor of greener pastures.
Davis is under contract for the next three seasons while having a player option in 2020. The Pelicans signed Jrue Holiday to a five-year, $104 million deal this summer, but it remains to be seen whether Cousins will stay with the team or explore his options in free agency next year.