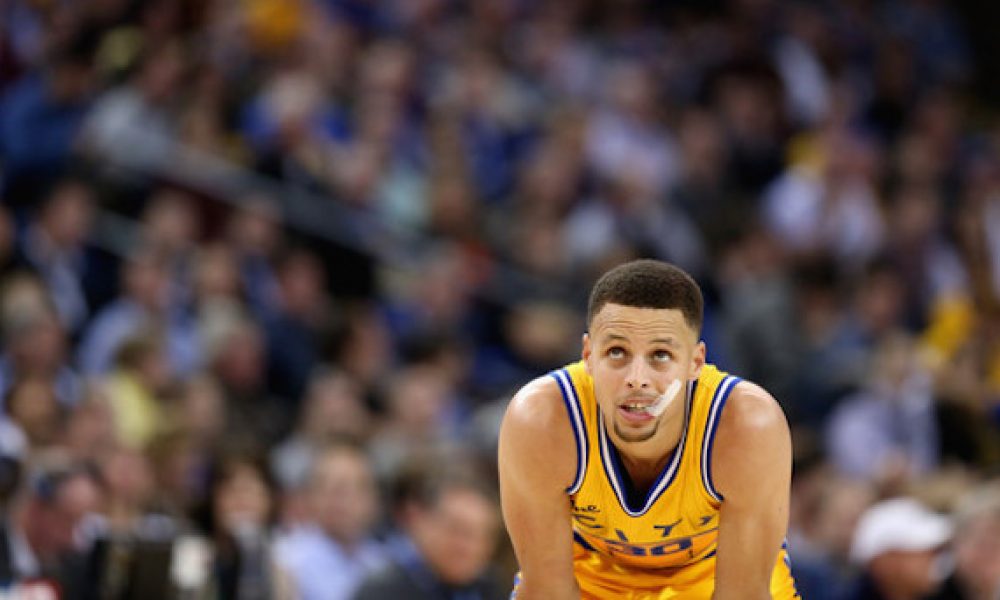 Image via Zimbio
Stephen Curry won't get workload like James Harden says Warriors coach Steve Kerr
The Golden State Warriors have gotten off to a rough start to the 2019 season, having dropped two out of their first three games.
It has put even more pressure on Stephen Curry to lead the charge offensively to help push the Warriors back on track. However, head coach Steve Kerr doesn't plan to give two-time league MVP the type of workload that James Harden has had with the Houston Rockets, according to Nick Fridell of ESPN.
Want $250 to bet on the NBA?
Sign up here!
"I don't know that it's that simple," Kerr said. "We could turn him into James Harden and give him the ball every play. That's really hard to do and you have to build a team for that. Houston has put five shooters on the floor for years now with Harden to give him that space. We don't have that kind of personnel, so there's not the same spacing. And that kind of basketball wears you out, too. Especially for a guy who's 180 pounds like Steph is. So I don't think the answer is just to run a million high screens. We don't really have the personnel for that. And I don't think it makes a ton of sense from Steph's standpoint."
The Warriors clearly don't want to wear out their best talent to push them forward this season. Curry will be the leading offensive factor for Golden State, but the team's problems look like they stem much further than just their offense as the team has some notable issues defensively while their frontcourt has struggled.
Curry's production will be the leading factor, but his long-term health beyond this season is even more important as the Warriors appear to be a team that could sit out of the playoff picture. They could be without Klay Thompson for potentially the entire year while still working D'Angelo Russell into the fold.
The Warriors are more than content with the offensive game plan that they have set, with Curry being their leading factor and not being their entire table-setter on that end of the floor.