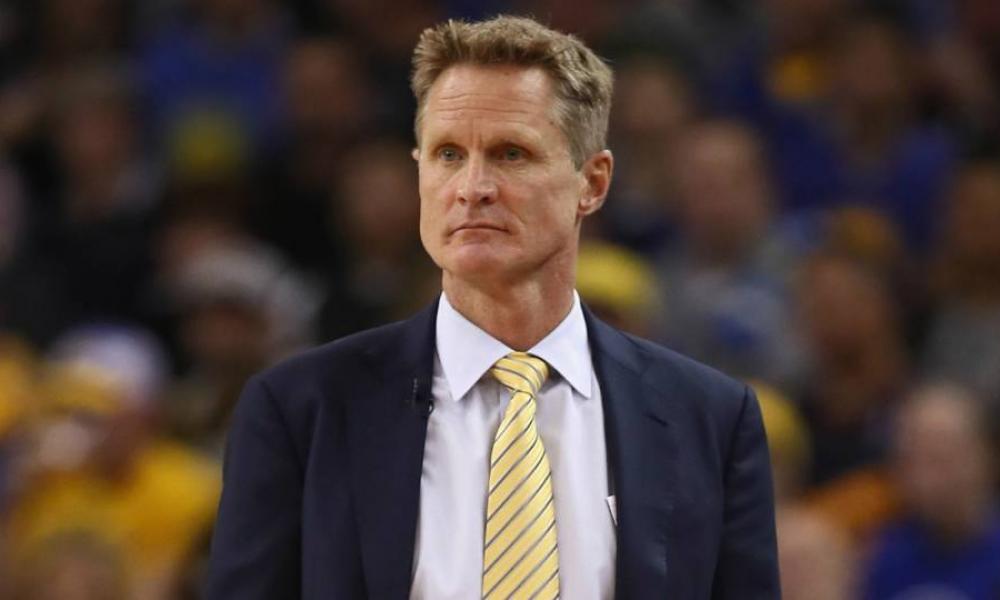 Warriors' Steve Kerr doesn't foresee having four All-Stars this year
The Golden State Warriors are still the team to beat in the NBA. In fact, that may have taken it up a notch recently with DeMarcus Cousins returning to the floor after working his way back from an Achilles injury he suffered last year with the New Orleans Pelicans.
Although the Warriors are firing on all cylinders and still appear to be the best team in the league, head coach Steve Kerr doesn't think the team will have four representatives in the NBA All-Star Game next month. Kerr said the following about the prospect of four players in the All-Star Game, via Nick Friedell of ESPN.
Want $250 to bet on the NBA?
Sign up today!
"I doubt it," Kerr said prior to Thursday's game against the Washington Wizards. "I don't think so, to be honest with you, I don't think it's been that kind of a season. It's been rocky, at least until the last few weeks. I think the way Draymond [Green] has played over the last three weeks, for sure, he's been playing at an All-Star level. And he would be the first to tell you he was not playing at an All-Star level for the first couple months. So my guess is he won't make. But who knows? We'll see what happens. The way he's playing now, he's one of the best players in the league, that's the main thing, and we're winning games. We're going along pretty smoothly, so hopefully we can continue that."
The Warriors have five big-name players in Stephen Curry, Kevin Durant, Klay Thompson, Draymond Green, and Cousins. The veteran center won't be in the mix due to the fact he only just returned from injury. Green will likely be the odd man out as he hasn't been the same player this year while Curry, Durant, and Thompson are almost guaranteed spots.
Durant and Curry have already been voted in. Thompson could easily be named a reserve when the time comes.