Aaron Jones wants to be a 'lifelong' Packers RB
By Ryan Ward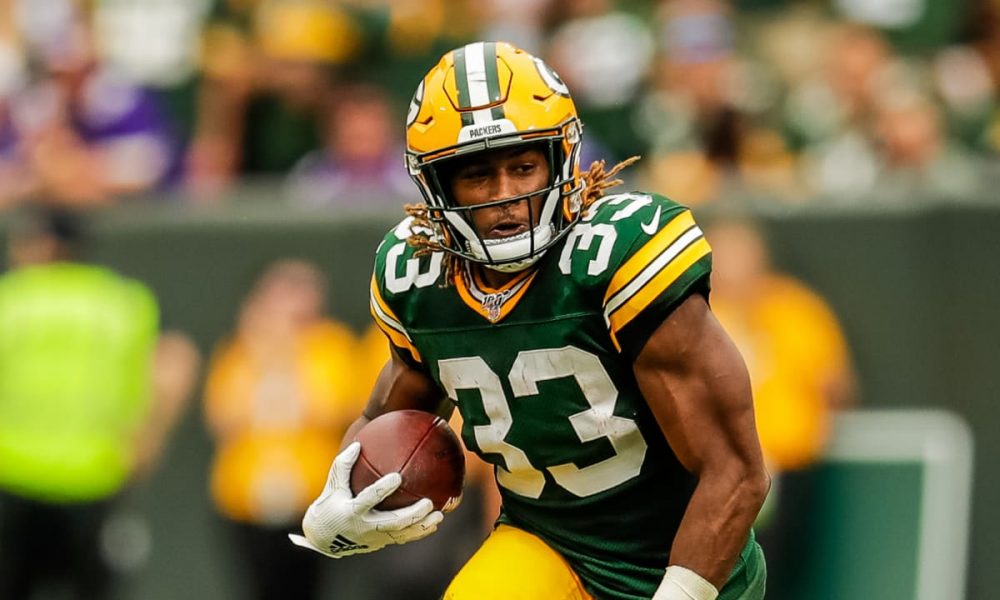 The Green Bay Packers have made some notable moves this offseason that have given a clearer picture of their long-term vision for the franchise.
There are still a few decisions to make that include the upcoming contract talks with running back Aaron Jones. The team is reportedly engaged in extension talks with Jones, which is a situation that he recently addressed. (H/T Darin Gantt of Pro Football Talk)
"Whether it's my first year or my last year on a deal, I'm going to be just as motivated," Jones said during a videoconference. "It doesn't change just because a contract is on the line for me. I mean, I'm going to continue to work and do everything in my power. I trust my agency and the Packers. With that, I would love to be a lifelong Packer. That's my take on that."
Jones has become an essential piece of the puzzle for the Packers over the last couple of years. In the first year under head coach Matt LaFleur, he had his best year producing his first 1,000 rushing-yard campaign while finishing with 1,558 total scrimmage yards.
Jones showed the ability to be a legitimate three-down back as a dual-threat factor. The selection of former Boston College running back A.J. Dillion in the second round of this year's draft is interesting, but shouldn't get in the way of the 25-year-old's long-term plans in Green Bay. The Packers and Jones should have things sorted out at some point this offseason before the 2020 campaign.
NFL Betting