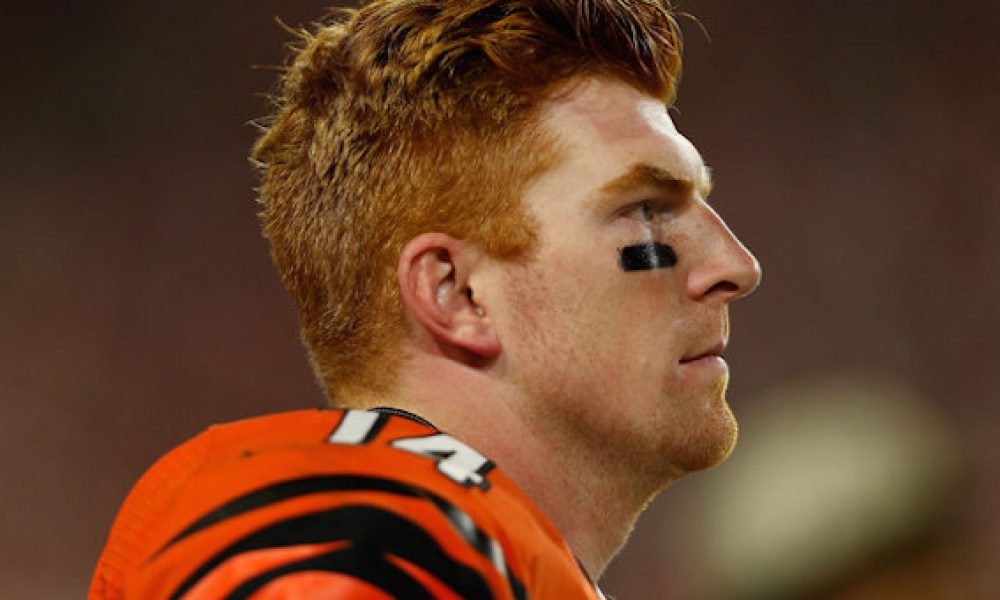 Cincinnati Bengals showing incompetence at trade deadline
A.J. Green and Andy Dalton are still on the Cincinnati Bengals. What?
Cincinnati proved it has no idea what it's doing or where it's at in the rebuilding process on Tuesday. After the team announced long-time starting quarterback Andy Dalton was headed to the bench, it could have shopped the veteran for a few draft picks. Instead, the Bengals did nothing, allowing Dalton to rot on the bench for the rest of this pathetic season before likely releasing him at the end of the year for no compensation.
Want $250 to bet on NFL Week 9?
Sign up here!
Predictably, Dalton was peeved on Wednesday when speaking to the local media for the first time since being demoted. Per ESPN:
"It happened three hours before the trade deadline," Dalton said. "I wish they would have, at least if he was thinking about it, at least try to let me see if I could end up somewhere or at least see if there was interest in possibly getting traded.

"At that point, the way it was all handled, there wasn't enough time to even have that happen."
Any time you can turn down draft picks for absolutely nothing, apparently you have to do it.
The same can be said for Green. Green is yet to play this season after inuring his ankle on the first day of training camp. Green is set to return to practice in the final year of his contract, and would have been a nice piece to move before he eventually leaves this 0-8 mess for a chance to compete in 2020. The Bengals will be in line for a compensatory pick, provided they don't cancel it out with their own signings. Although, the Cincinnati Bengals notoriously doesn't make many moves in free agency.
Still, the compensatory choice won't come until 2021, and Green could have been dealt for 2020 currency. It's missed opportunity for a team which can't afford to miss any, considering how barren the roster is.
Ultimately, it makes no sense holding on to either player. Green can play the final half of the season, but what's the upside when it's a lost year in a campaign where losing is actually the best course of action? As for Dalton, he won't be playing another snap of football unless Ryan Finley turns out to be atrocious beyond words.
The Bengals had a chance to make a few moves on Tuesday, do right by two men who have dedicated their entire careers to the team and get picks in the process. They decided to decline on all fronts.