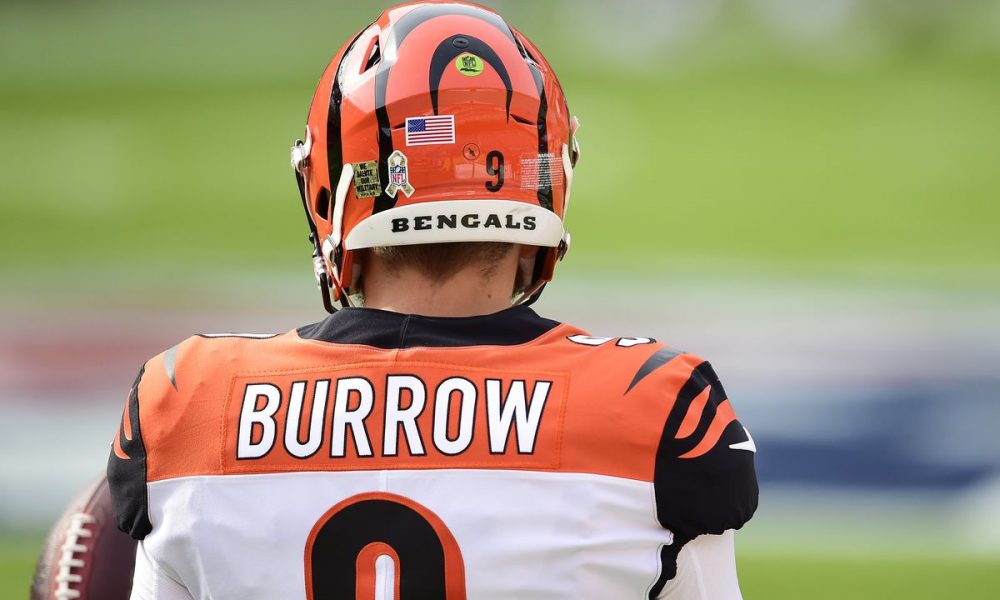 Bengals QB Joe Burrow 'cleared to do everything' during training camp
Throughout the offseason, the focus around the Cincinnati Bengals remains centrally focused on second-year quarterback Joe Burrow.
The LSU product is recovering from a torn ACL he suffered last season. With the start of the 2021 season around the corner, the _-year-old took another significant forward this week as he's medically cleared to go through everything on the field. (H/T Pro Football Talk)
Zac Taylor told reporters on Monday, via Ben Baby of ESPN, that Burrow has been "cleared to do everything." The quarterback has been working with the rookies over the last few days and will line up behind center for 11-on-11 drills.
Want $250 to bet on NFL futures?
It's the latest positive step forward for Burrow as he looks to get back on track in 2021. The Bengals are hoping he can build off the promise he displayed last season before his injury.
Burrow demonstrated control of the offense while his play improved as the campaign rolled along. Although he's medically cleared, the Bengals will likely take precautionary steps to avoid any setbacks before next season.
Early reports suggest Burrow will sit most, if not the entire preseason. It's nothing out of the ordinary as more teams have adopted that approach to keep their players fresh for the regular season.
He holds the keys to the franchise, which makes his health the top priority for Cincinnati. The Bengals are hoping to build something special with Burrow as the offensive centerpiece.
The front office continues to add young talent to grow alongside him as he progresses as an NFL quarterback. It's on him to take the next step forward while leading the team to success.