Bengals trading Andy Dalton will be complicated
By Matt Verderame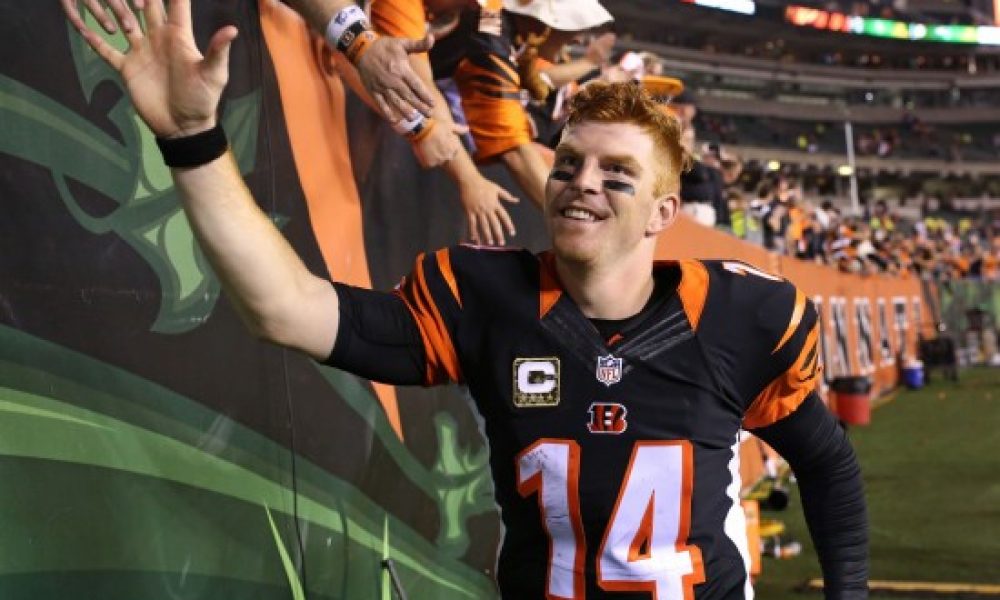 The Cincinnati Bengals want to trade Andy Dalton.
Why? Because they are going to draft Joe Burrow come April.There's no reason to be paying Dalton $17.7 million when Burrow is going to be taking first-team reps by early August.
All of this is obvious. Problem for Cincinnati is it's obvious to the other 31 teams as well. And while Dalton is only 31 years old and represents an upgrade for some franchises, it would be folly to trade away a draft pick when the Bengals — the most frugal team in the league — are clearly going to eventually cut bait before the season, and likely in the weeks after the draft.
If a Cincinnati fan wants to think about ways to garner a return, here's the only avenue… the Bengals are able to get a few interested parties willing to give up a late-round pick with some conditions involved. Perhaps if a team wants Dalton badly enough, it would be willing to part with a late-round conditional selection to make sure the former TCU star heads their way.
Still, why would a team pick up a $17.7 million tab if it doesn't need to? Dalton will have a tough time securing that kind of annual payday on the market, especially with so many quarterbacks about to hit free agency.
So which team makes the most sense for Dalton? The Chicago Bears.
Chicago desperately needs a capable veteran on a cheap deal to come in and compete with Mitchell Trubisky. Trubisky has been largely awful his first three years in the league and Dalton would provide insurance the way Ryan Tannehill did this year with Marcus Mariota in Tennessee.
Additionally, the Bears recently hired Bill Lazor to be their offensive coordinator. Lazor also coached in Cincinnati for three years with Dalton, giving the two a nice working relationship to start off with. At the bare minimum, there's a comfort level both in the meeting room and on the field with the playbook.
Cincinnati can slow-play this if it would like, knowing Burrow won't be an official member of the team for another couple of months. The Bengals have time and maybe they get lucky, and a team floats them a lottery ticket.
If not, Dalton can hit free agency upon his release. The Bengals will save $17.7 million and presumably have the face of their franchise. Dalton will have his freedom and a second chance.