Bucks remain confident they can sign Giannis Antetokounmpo to supermax contract
By Ryan Ward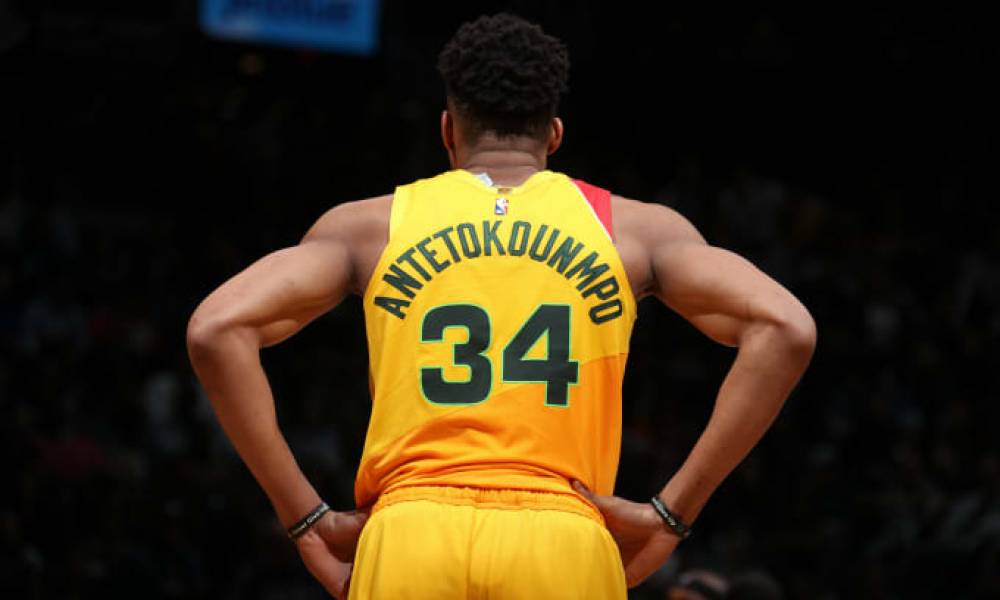 The Milwaukee Bucks are now on the clock. The top-seeded team in the Eastern Conference this NBA season couldn't get passed the second round of the playoffs. Now, one season separates the team's superstar and potential free agency.
Although the rumors are swirling like crazy around the league since the Bucks were eliminated by the Miami Heat in the playoffs, Milwaukee's brass remains confident they'll be able to retain Antetokounmpo beyond the 2020-21 season, via Eric Nehm and Sam Amick of The Athletic.
Want $250 to bet on the NBA Playoffs?
The Bucks have every reason to be concerned here, if only because the outcome of this season inevitably means Antetokounmpo will have to reconcile all of his doubts. But in terms of the reading of the proverbial room, a source with knowledge of the Bucks' perspective said they've had confidence for quite some time now that Antetokounmpo would sign the supermax.
The Bucks has made it clear to their superstar forward that they will do everything to keep him. The franchise will need to surround him with the talent needed to contend. Milwaukee is expected to be extremely aggressive during the NBA offseason to upgrade their roster.
At this point in time, it remains to be seen what options will be available to the Bucks. Milwaukee will have to pull off trades for top tier talent in order to contend moving forward. Chris Paul has been rumored to be an option for Milwaukee, but his large contract may make a trade difficult.