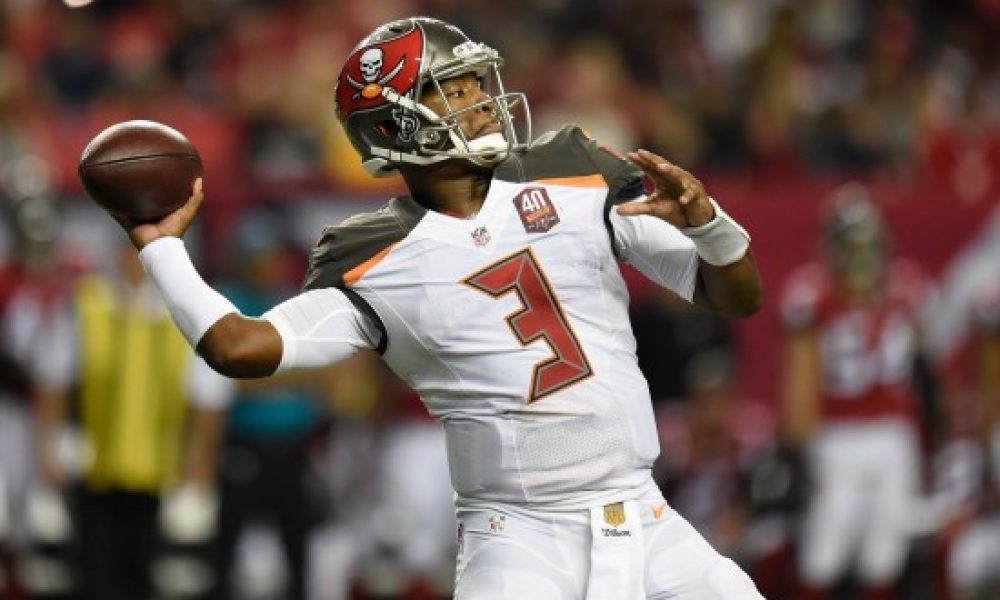 USA Today
Bucs coach Bruce Arians says Jameis Winston Problem Is 'mechanical'
Following another disappointing campaign for the Tampa Bay Buccaneers that saw them fall short of reaching the playoffs, the team has remained firm in their commitment to Bucs quarterback Jameis Winston at least through the 2019 season.
This has rung clear with the decision to bring in Bruce Arians as their next head coach, to which he has voiced much support for Jameis Winston as the starting quarterback. With that in mind, Arians has voiced that the team has already taken a concerted effort in working with Winston to help improve his skill set prior to next season,
according to Rick Stroud of The Tampa Bay Times
.
Want $250 to bet on NFL futures?
"I've studied a bunch of them,'' Arians said. "Clyde has watched every throw he's made since his rookie year and Byron, too. And it's like you're trying to look safeties off too long and your feet are crossed. So much of it is mechanical.''
In his first four years in the league, Jameis Winston has struggled to show any significant progress on the field. He has had difficulty playing with any level of consistency on the field that the Bucs are hoping can change with Arians at the helm.
He has had plenty of success in the past working with the likes of Carson Palmer, Andrew Luck, and Ben Roethlisberger throughout his coaching career. The hope is that his previous success with each of these quarterbacks could be a precursor to the type of impact he can have with Winston.
This is something that only time will tell if he can truly become the franchise quarterback that the Bucs need to lead them to success.