Cincinnati Bengals have offense to be explosive, fun in 2020
By Matt Verderame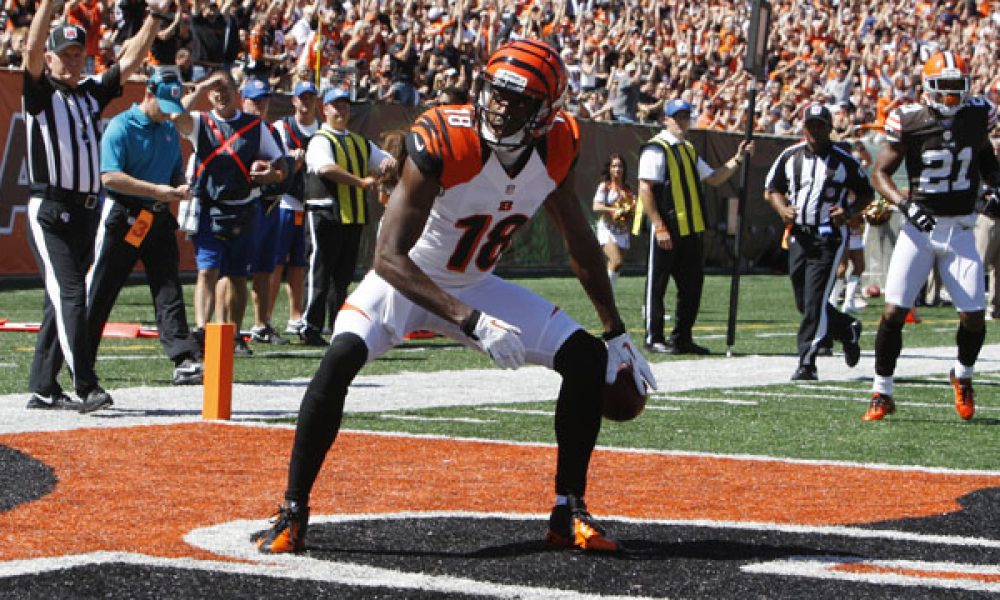 The Cincinnati Bengals aren't going to be Super Bowl contenders, but they're going to be lots of fun.
After being anything but fun in 2019 on their way to a league-worst 2-14 record, the Bengals were rewarded with the No. 1 overall pick and subsequently, LSU star quarterback Joe Burrow.
Burrow brings the Bengals a potential franchise quarterback, something Cincinnati hasn't had since drafting Carson Palmer in 2003. And, with due respect to Palmer, he never became a Hall of Fame talent as many believe Burrow could develop in.
Want $250 to bet on NFL futures?
First things first, though. Burrow's rookie season is set to begin July 28 when teams report to training camp. When he arrives, he'll see veteran receivers A.J. Green and Tyler Boyd, alongside second-round pick Tee Higgins. Running back Joe Mixon is also looking for his third 1,000-yard campaign on the ground, giving the Bengals an elite weapon in the backfield.
While expectations should be tempered considering all OTAs and minicamps were made virtual due to COVID-19, Burrow and the Bengals have legitimate potential to be an upper-crust offense from jump.
Green talked about the opportunity to get rolling quickly, per Charlie Goldsmith of the Cincinnati Enquirer:
"A lot of people play into the (narrative of) 'how long does it take to get clicking,' " Green said. "We're all football players doing this for a long time. (Dalton) and I came in in 2011 and we went 9-7, and we didn't have any kind of expectations.

"I feel like when you have the No. 1 pick, and what we did in free agency and me coming back, (Tyler Boyd) is coming back, John (Ross), Tee (Higgins) and all these pieces that we added on defense, I feel like the talent level that we have now is way different than what we had in 2011."
Another plus for Cincinnati is second-year head coach Zac Taylor. Taylor was instrumental to the Los Angeles Rams' success during his brief stint as offensive coordinator working under Sean McVay. He'll be an asset to Burrow much as he was to Jared Goff, who regressed badly without Taylor last season.
Inarguably, Cincinnati has weaknesses. Burrow is inexperienced, the offensive line has concerns, and the defense is a tire fire. The Bengals likely aren't going to the playoffs and certainly won't be threatening the Baltimore Ravens in the AFC North anytime soon, but they're talented with upside to burn.