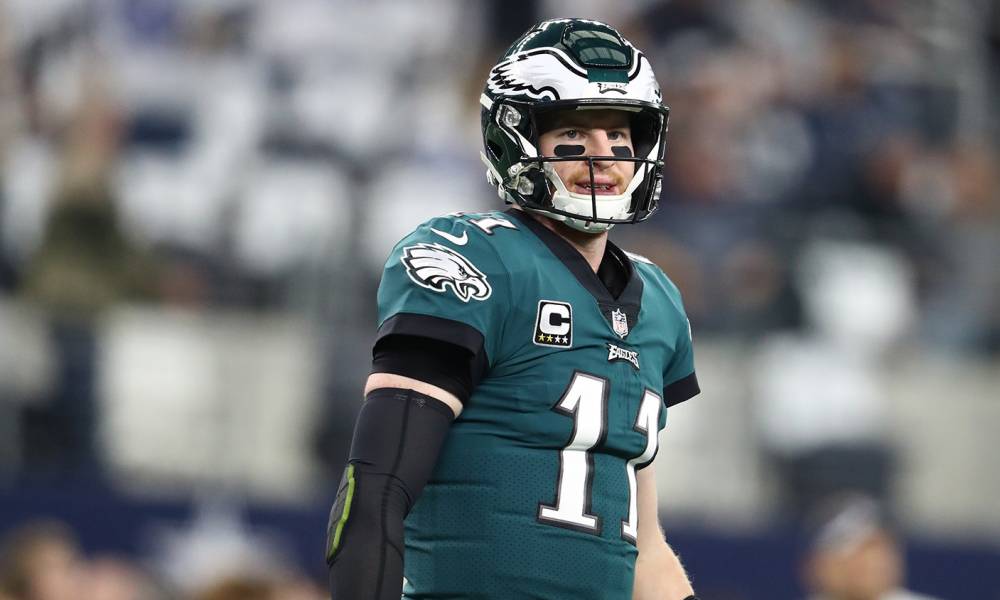 Commanders QB Carson Wentz reflects on time with Eagles
As Carson Wentz moves through his first season with the Washington Commanders, he will face the Philadelphia Eagles for the first time.
Wentz is two seasons removed from playing with the Eagles, where he spent his first five years. He has had a rollercoaster ride of a career after that point, but his reflection back on his time in Philadelphia was easy to describe.
"It was definitely a wild ride," Wentz said via ESPN.
The North Dakota State product went from being the Eagles' long-term answer under center to being traded before he began his four-year, $128 million deal in favor of Jalen Hurts. Wentz struggled with injuries while his performance never matched his MVP-caliber play in his second campaign before his torn ACL.
Wentz struggled to maintain consistency in his production while the Eagles failed to eclipse double-digit wins in his last three seasons.
Philadelphia reached the playoffs but didn't get past the divisional round. He was bench after 12 games in the 2020 campaign before Hurts took over as the starter.
Since then, he struggled in his lone campaign with the Indianapolis Colts, which led the team to trade him this past offseason. Through his first two games with the Commanders, he's put up strong production, ranking second with 690 passing yards and tied for first with seven touchdown passes.
In each of his first two games, he has recorded at least 300 passing yards, three touchdowns, and a passer rating above 99.0 rating.
Wentz will have every opportunity to lead the Commanders toward playoff contention.