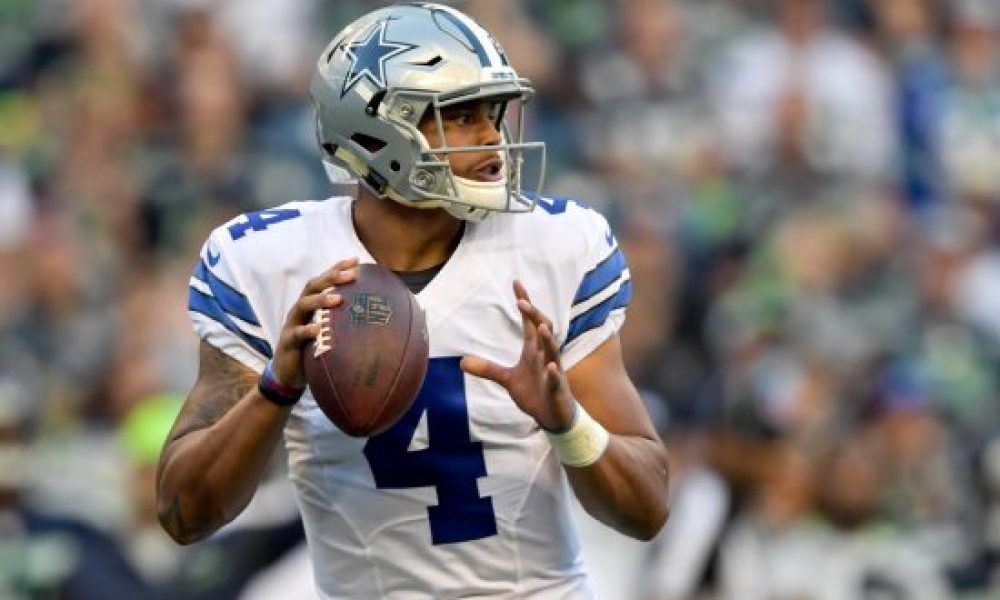 Kirby Lee-USA TODAY Sports
Dak Prescott will remain Cowboys' starting QB when he returns
With Dak Prescott in line to miss at least the next few weeks due to surgery to repair a fractured right thumb, Cooper Rush has stepped in as the starter.
In his first start, Rush helped guide the Dallas Cowboys past the defending AFC champion Cincinnati Bengals. The impressive win quickly cropped up conversations concerning Prescott's status as the future under center.
As unwarranted as that discussion is, head coach McCarthy shot down any notion that the Pro Bowler won't be the starter once he returns.
"I'm just trying to say this with a straight face," McCarthy said Friday via ESPN. "Like anything, you look at the whole thing, it's about winning. That's all we really care about. There is no quarterback controversy. … Dak is our starter."
There isn't any doubt that Prescott will lose his starting job regardless of how Rush performs and how well the Cowboys play. The 29-year-old is securely seated as the starter, and nothing that will occur over the next few weeks will change that.
Rush can only improve his stock and reputation around the league to earn a chance to start elsewhere down the line. Meanwhile, Prescott is only in the second year of his four-year, $160 million, which gives more reason for the Cowboys to play him.
Want $250 to bet on the NFL?
It wouldn't make any sense for Dallas to sit him, especially if they are paying him like one of the top players at his position in the league. In other words, the conversation over his starting status shouldn't be a story.