Former Lions WR Calvin Johnson Says He's 'Not Coming Back' To The NFL
By Ryan Ward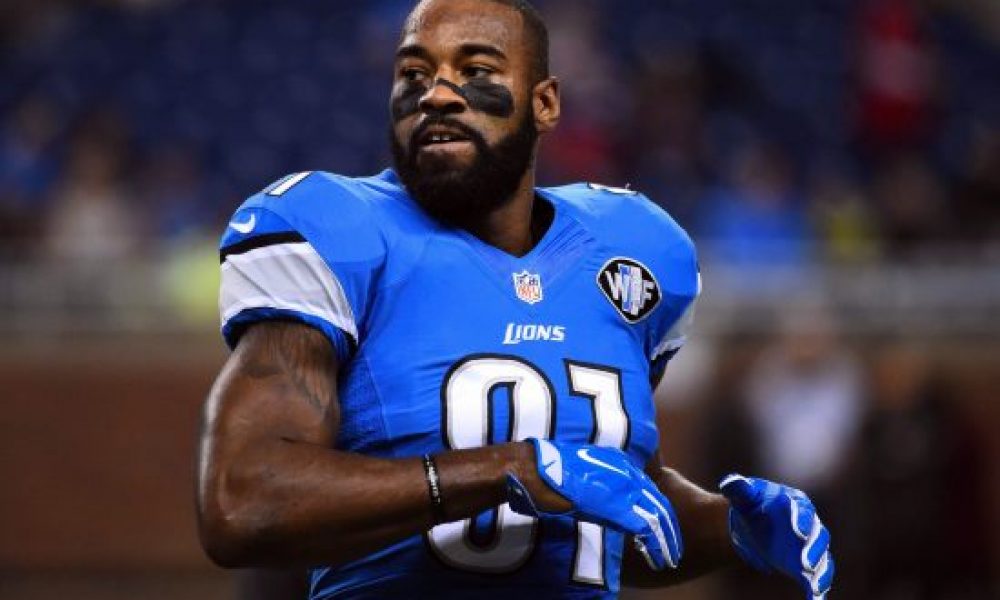 Last season came to another disappointing end for the Detroit Lions. The once-promising squad led by quarterback Matthew Stafford has turned into a mediocre team without a bright future quickly diminishing.
As if finishing third in the NFC North and seeing the Green Bay Packers and Minnesota Vikings head into the NFL playoffs wasn't bad enough, the Lions suffered a major blow when veteran wideout Calvin Johnson let it be known he'd be retiring. Johnson's retirement announcement surprised everyone and also led some to believe the decision was premature.
Apparently, Johnson's decision to call it a career wasn't early, and he fully intends to walk off into the sunset with what he was able to accomplish during his stint with the Lions. Johnson said the following about his future, via NFL.com:
"No. I'm not coming back," he said, laughing, via the Detroit Free Press. "You ain't gotta worry about that."

He added: "My decision, I made my own decision. I'm good with it."
With Johnson set on retiring, the Lions will be a different team offensively next season. Stafford is still under center and will be for the foreseeable future, but the best weapon he's ever had in the NFL is gone with no viable replacement coming anytime soon.
The Lions will head into the 2016 NFL campaign has heavy underdogs to come out on top in the NFC North division. Detroit is currently sporting 12/1 odds (via Sportsbook.ag) to win the division title behind the Chicago Bears (10/1), Vikings (11/5), and favored Packers (2/3).
Detroit appears to be on the verge of starting from scratch once again with two of the teams best players on both sides of the football leaving the Lions in consecutive with Ndamukong Suh signing with the Miami Dolphins and Johnson choosing to retire.