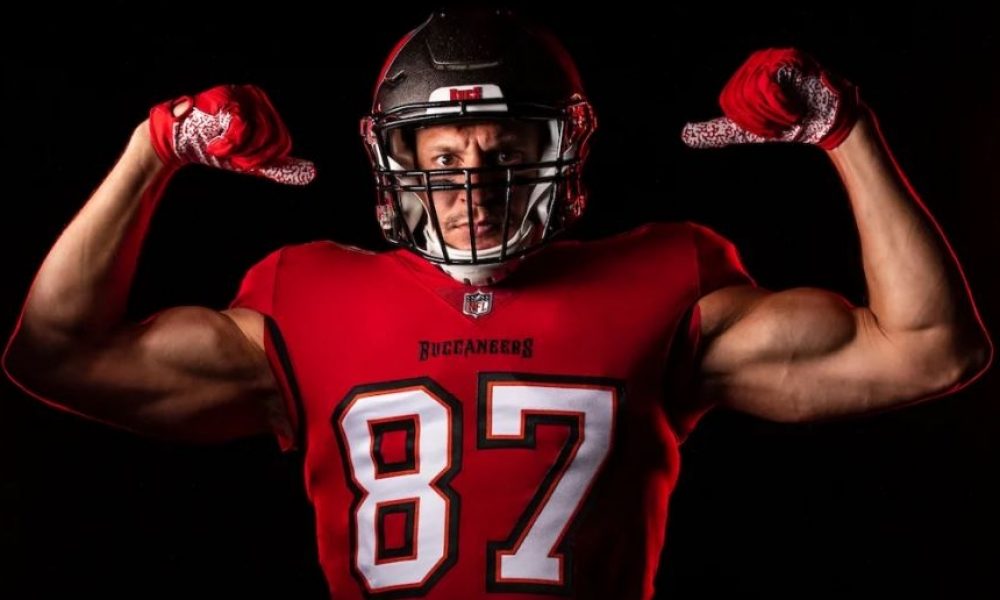 Future Hall of Famer Rob Gronkowski 'wasn't close' to playing this season
As Tom Brady heads into an uncertain offseason, scenarios have cropped up concerning where he will play if he continues his legendary career for another year. The conversation has thrust his longtime teammate Rob Gronkowski and NFL future into the picture after sitting out the 2022 season. Rob Gronkowski shed some insight into why he chose not to play this year.
"This year my mindset wasn't even close to going back out on the field," Gronkowski said via ESPN. "Even when a couple teams called me, it just wasn't there. The situation was the right situation, but my mindset wasn't there. I feel like my mindset just isn't there, even going into this offseason. I would say it's a very slim chance."
Gronkowski has spoken in this manner before and chose to return another two seasons to reunite with Brady with the Tampa Bay Buccaneers. He sat out the 2019 season, which he spent that year explaining that he retired due to the numerous injuries that he suffered that wore him down mentally from playing again.
After a year in retirement, he chose to sign with the Buccaneers to play alongside Brady, and the two won another Super Bowl together. The scenario could crop up again as the future Hall of Fame quarterback could venture to another team and may ask All-Pro tight end to join him.
Want $250 to bet on the NFL?
The 33-year-old certainly can handle the physicality of the game after sitting out a year. It all depends on if he's mentally committed to getting back on the field.