Giants appear to be locked on Eli Manning for now
By Matt Verderame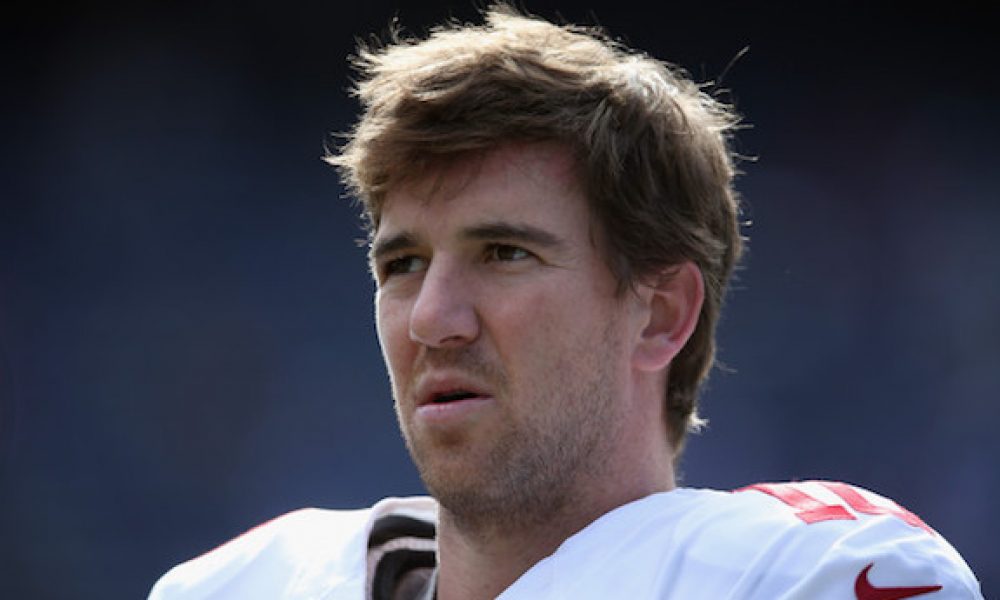 The New York Giants are likely going to start Eli Manning come Week 1 of the regular season. That's fine.
Eli Manning, 38, is entering his 16th year with the team. He's won two Super Bowls. His days are numbered, though. Especially with rookie quarterback and first-round pick Daniel Jones waiting to take his job. That moment will come soon enough.
Want $250 to bet on NFL futures?
In reality, Jones becoming the starter at some point in the early portion of the season is likely. The Giants aren't going to be very good — in fact, it's likely they will be quite bad — and when a team is struggling, change comes. Jones replacing Manning is going to be the most obvious move for head coach Pat Shurmur. If it doesn't come in September, expect that October sees the switch.
In short, the Giants have no reason to play Eli Manning throughout the season if the team is performing poorly. Still, it makes sense to start with the veteran, allowing both him and the team an opportunity to shock by thriving.
At mandatory minicamp, Shurmur talked to the media about the quarterback competition, one that apparently remains a one-sided affair.
"We're gonna play the very best player," Shurmur said, per Tom Rock of Newsday. "I know we're dancing around the words here, but right now Eli is getting ready to have a great year and Daniel is getting ready to play. We'll just see what happens. We feel good where Eli is, he's our starting quarterback, and we've got a young player that we think is going to be an outstanding player getting himself ready to play."
New York has long been one of the old-school NFL franchises. Unlike some teams in the league that cut and run after a bad season or two, the Giants ownership will typically exorcise patience and restraint. Manning has been benefitting from those traits for a few years now, and while it likely won't last through Christmas or even Halloween this time around, it should still be enough to land him the starting gig out of training camp.
Soon enough, the proverbial torch will be passed. Jones will be the starting quarterback for the Giants, and if he performs, perhaps for the next 15 years. For now, though, it's Manning for a few more games under center, trying to stave off the inevitable enemy of Father Time.