Packers' vision for 2020 doesn't jive with offseason
By Matt Verderame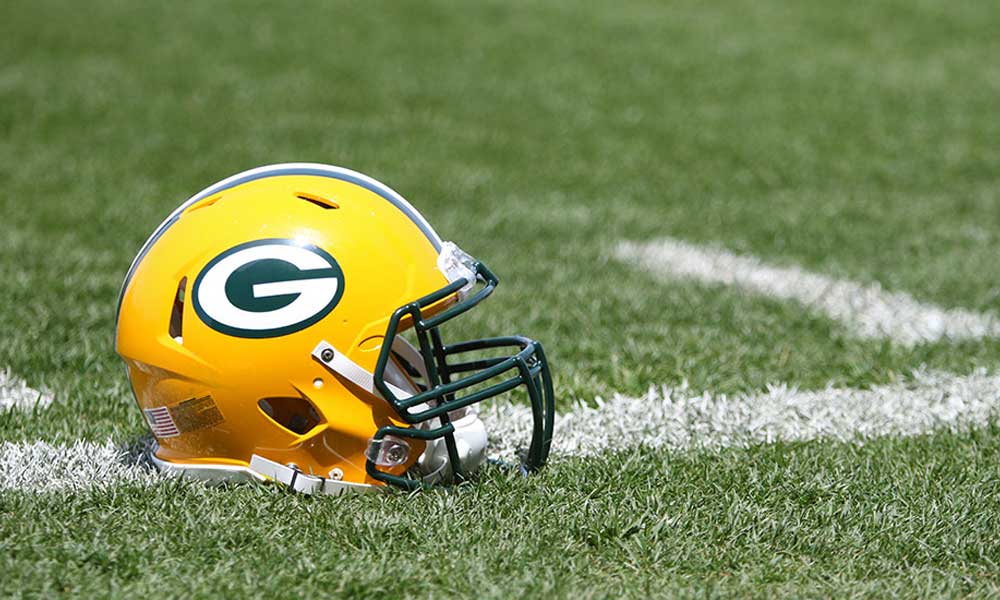 The Green Bay Packers had a curious offseason.
After losing to the San Francisco 49ers in the NFC Championship Game, general manager Brian Gutekunst largely remained above the fray in free agency. Despite having receiver Davante Adams and little else in terms of weapons on the perimeter for quarterback Aaron Rodgers, the Packers held firm.
This led many experts to believe Green Bay would go all-in on a few targets in the draft, a rookie class thought to be historically loaded at receiver.
Then the draft came, the drama unfolded. Gutekunst moved up in the first round to select quarterback Jordan Love out of Utah State, stunning the masses. In the following six rounds, Green Bay took linemen and a fullback among other positions, but not once drafted a receiver.
The only logical conclusion? Head coach Matt LaFleur wants to pound the ball with Aaron Jones and rookie A.J. Dillon, while giving Rodgers fewer passing attempts.
However, LaFleur spoke to local media on Thursday afternoon and dropped this nugget, per ESPN NFL Nation Packers beat reporter Rob Deomovsky:
"One are we really need to improve on is creating more explosive plays. We were pretty efficient … but were 23rd in explosive plays. That starts with play calling (and) maybe take a few more chances to help generate those plays down the field."
LaFleur's comment makes little sense when looking at what has unfolded in Green Bay over the last four months. If the second-year man is looking for more explosion, drafting Denzel Mims, Michael Pittman Jr. or any other receiver available to the Packers would have made much more sense than a backup quarterback and a 250-pound running back.
If anything, those decisions smack of a team worried less about explosion and focused more on ball control.
In a tough NFC North with the Minnesota Vikings and rebuilt Chicago Bears, Green Bay doesn't have much margin for error. Despite going 13-3 and winning the division a year ago, there's reason to believe the Packers are in some trouble, especially if Adams misses time again (he was out for a month in 2019 with a to injury) or if Rodgers is disgruntled after the moves made this spring.
The fans in Green Bay are largely restless. If the Packers win, a weird offseason will be forgotten and Gutekunst vindicated. If not, he'll have ample questions to answer come January when all is said and done.