Hunter Henry doesn't forsee contract extension with Chargers before season
By Ryan Ward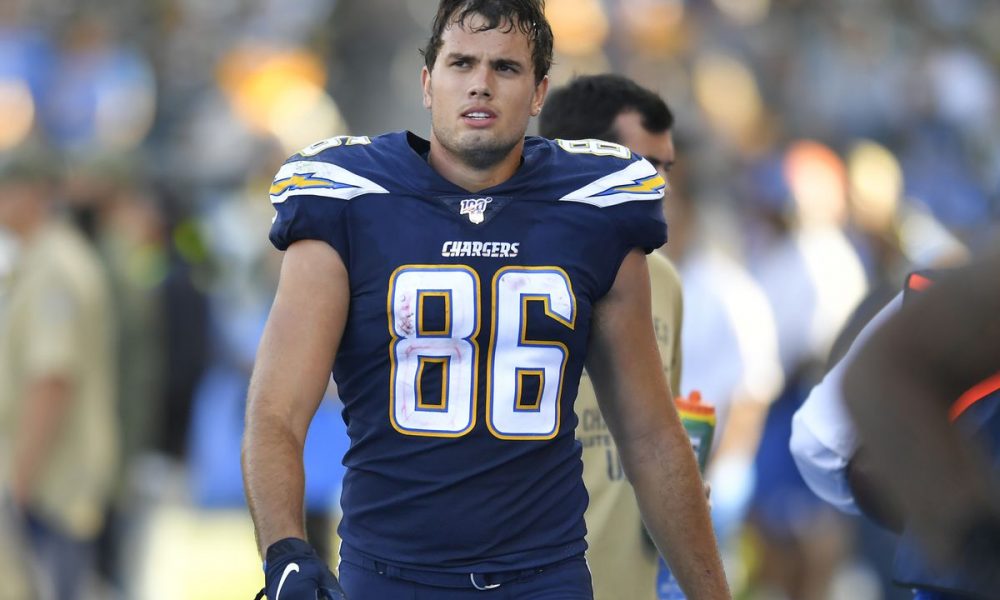 The Los Angeles Chargers are heading into a new era in 2020. The team is moving on from veteran quarterback Philip Rivers and moving into SoFi Stadium in Inglewood, California.
There is so much going on for the Chargers as they try to get off on the right foot. As a result, the status of Hunter Henry's contract extension with the team has taken a backseat. Fortunately for the team, Henry is taking things in stride and not becoming a distraction as he doesn't anticipate a long-term deal getting done before the upcoming 2020 NFL season, via Gilbert Manzano of the Southern California News Group.
Want $250 to bet on NFL futures?
"I don't think anything will get done, but we'll see," Henry told the Southern California News Group on Friday.
Henry is keeping a level head during the contract extension process as he admitted he's not worried about whether he gets done sooner rather than later.
"I'm not worried about it," Henry said. "I'm just going to go out there. I get a chance to play this year and do my thing this year. I'm pretty locked in on what I got ahead of me in the 2020 season. That's what I'm locked in for, you know, I don't like to look too far ahead."
Although Henry has shown that he can be among the elite players in the NFL at the tight end position, he has struggled to stay healthy in his short time with the team, which might also be why the team is in no rush to sign him long-term. This may also be the reason for Henry's reluctance to make it an issue as he may feel the need to prove himself in 2020.