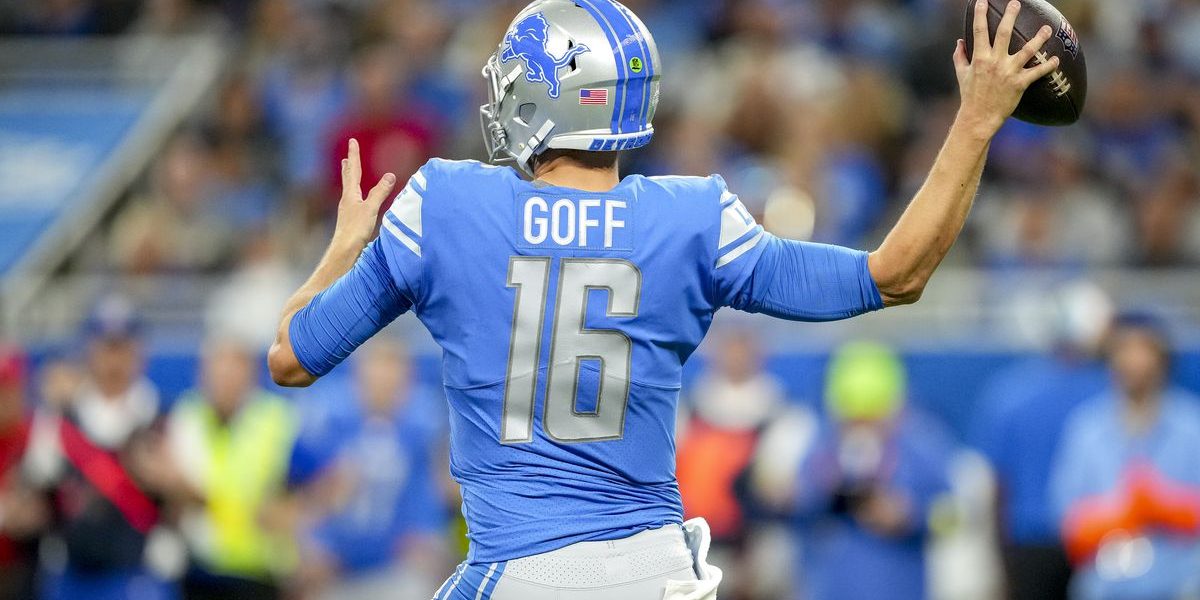 Lions will start 2023 NFL season against the defending Super Bowl champion Chiefs
The Detroit Lions took a significant step forward last season by nearly reaching the playoffs.
The building hype around the Lions has put them in the prime-time matchup in Week 1 of the 2023 season. They face the defending Super Bowl champion Kansas City Chiefs on Thursday night Sept. 7 to kick off the year.
Want $250 to bet on NBA futures?
NFL's vice president of broadcast planning Mike North says the Lions deserve the opportunity to be in that exclusive game.
"What was it, eight of the last 10? And the last time we all saw them, they were going into Lambeau [Field] and ruining the Packers' season," North told reporters on a media conference call via ESPN. "We always talk about you play your way into prime time, you play your way into the bigger television windows, and the Lions have done that.

"Maybe it started a little bit in August with 'Hard Knocks,' and everybody getting to know Coach [Dan] Campbell and learning what a kneecap biter might be someday, but they earned it with their play on the field, and we considered all the options for kickoff, all the Kansas City home opponents and any one of them would've worked," he continued. "We were comfortable with every one of them and that included Detroit on the final schedule."
The Lions are poised to make a strong push toward playoff contention, especially in the reshaped NFC North after Aaron Rodgers' departure to the New York Jets.
All that will start with a tough test to begin the 2023 campaign against the Chiefs.