Los Angeles Rams Make Rookie QB Jared Goff Backup For Week 2
By Ryan Ward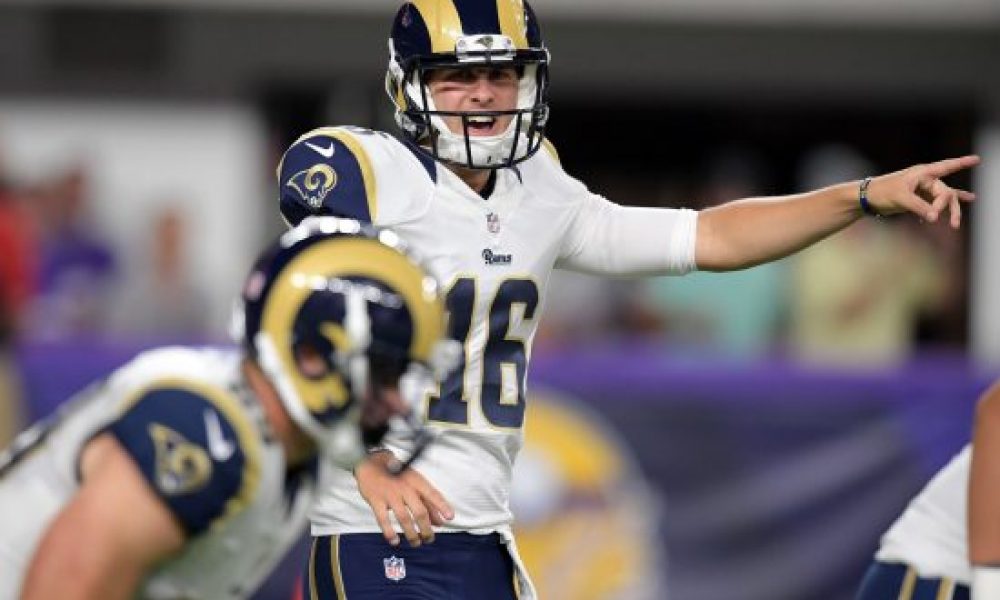 There's been quite a quarterback controversy for the Los Angeles Rams over the last few months. The team made a bold move in the NFL offseason to make a blockbuster trade for the top pick in the 2016 NFL Draft which turned out to be Jared Goff.
Despite trading up for Goff, the Cal product was unable to convince head coach Jeff Fisher to make him the team's starting quarterback right out of the gate. Not only was Goff not made the starter, but he ended up third string behind Case Keenum and Sean Mannion.
Apparently, after one disastrous outing for Keenum, Goff has moved up the depth chart heading into Week 2. Goff will be Keenum's backup for the game against the division rival Seattle Seahawks this weekend in the team's home opener, according to Alden Gonzalez of ESPN.
No. 1 overall pick Jared Goff received a small promotion Friday, proclaimed the backup quarterback for the highly anticipated Week 2 matchup against the Seattle Seahawks.
Fisher talked about making the move to bump up his rookie quarterback to second string. Fisher claims Goff is ecstatic about the move, via Gonzalez.
"He's really excited about it," Fisher said of Goff. "He's ready to play if anything happens. It's exciting for him, just knowing that he's a snap away from going in the game."
If Goff does end up getting in the game on Sunday at Los Angeles Memorial Coliseum, the rookie gunslinger will have his work cut out for him against one of the best defenses in the NFL. Although the Seahawks struggled in Week 1 against the visiting Miami Dolphins, Richard Sherman and company are still a force to be reckoned with and would love to test the rookie once he gets on the field.
The Rams will be the home team on Sunday, but far from favored to win against their division rivals. Despite the Rams' recent success against the Seahawks, Seattle is the favorite with a -7 point spread, according to Sportsbook.ag.